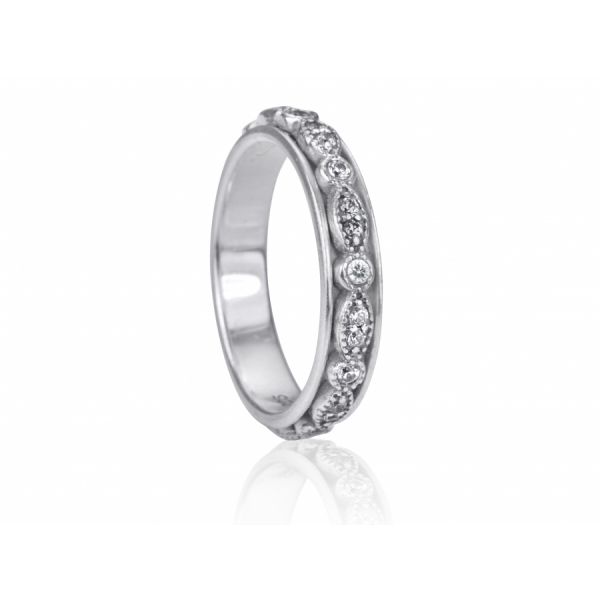 Please allow 3 - 4 weeks for production and delivery.
Product Description: 
Sterling silver Meditation Ring with a beautiful intricate oval and marquise spinning band with clear CZ stones. Stack them any way you like, these versatile fun Meditation Rings can be worn in many different ways!
Meaning: 
Your intentions are pure, and your heart is open. You are a loyal and highly intelligent person who loves helping others. Known as a passionate and intuitive person, you have much to feel good about. When your love is reciprocated you love intensely and endlessly. 
Product Details: 
Materials: Sterling Silver 
Stones: Clear Cubic Zirconia
Ring Width: 4 mm
Share