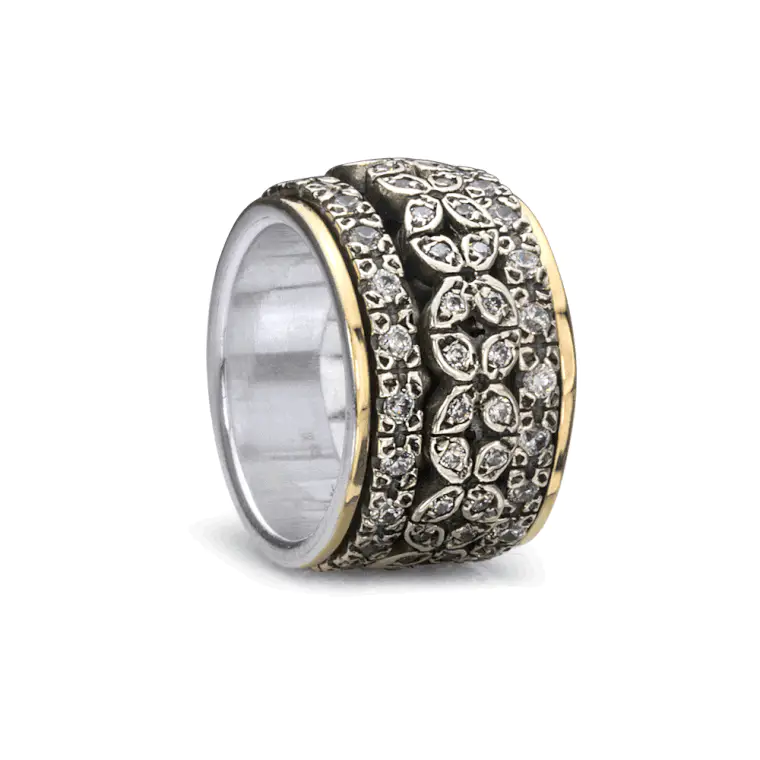 Please allow 2-3 weeks for production and delivery.
Product Description
Striking Sterling Silver Meditation Ring with three CZ large spinning bands, the center band is designed as an intricate and beautiful flower pattern with Yellow Gold edges. Includes complimentary Travel Pouch
Meaning
You are an ambitious and determined individual; you do not allow life's rough moments to get in your way. You strive for the greatest destiny there is to have all while finding strength and positivity in every obstacle along the way. You are destined for greatness, and nothing will change that. Do not lose sight of your bright and beautiful journey, it has just begun.
Product Details
Materials: .925 Sterling Silver & 10 KT Bonded Yellow Gold Edges
Stones: Clear Cubic Zirconium's
Ring Width: 15 mm 
Share