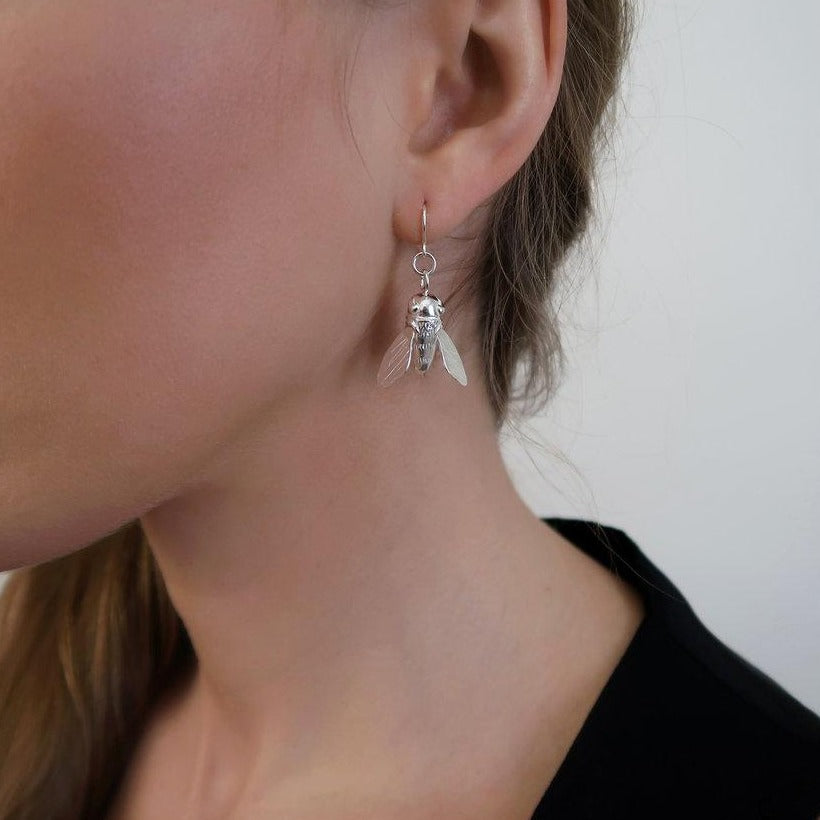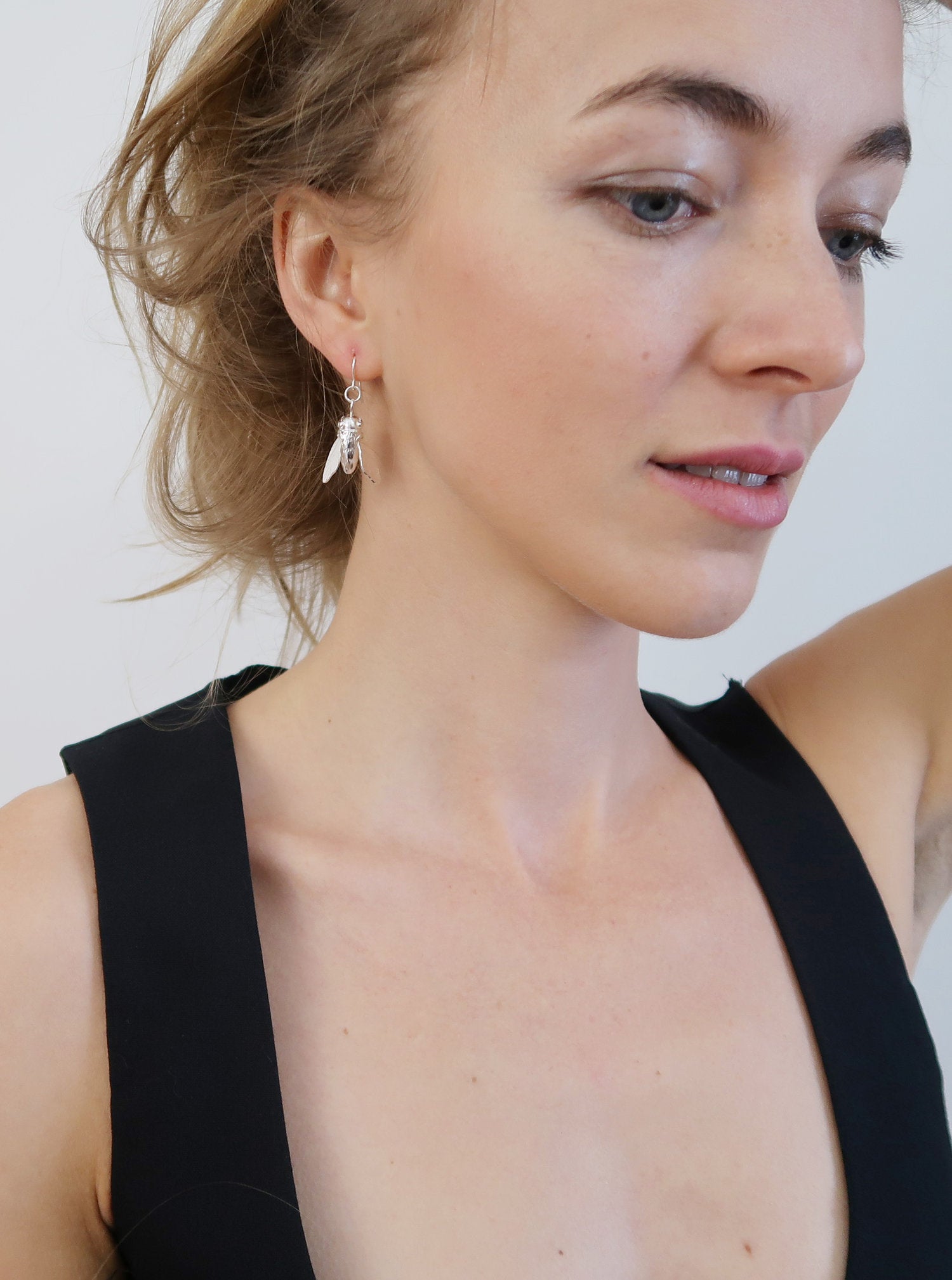 Depending on availability in stores, please allow 3-4 weeks for your order.
Two finely detailed bees mounted on sterling silver earring hooks.
The bodies of each insect are hand-sculpted in wax and then cast in metal. The wings are hand cut from a thin silver plate that has been textured using horse hair. The horse hair creates a surface pattern that mimics the beautiful and delicate veins of the insects' wings.
Bee dimensions: 27mm x 20mm
Share