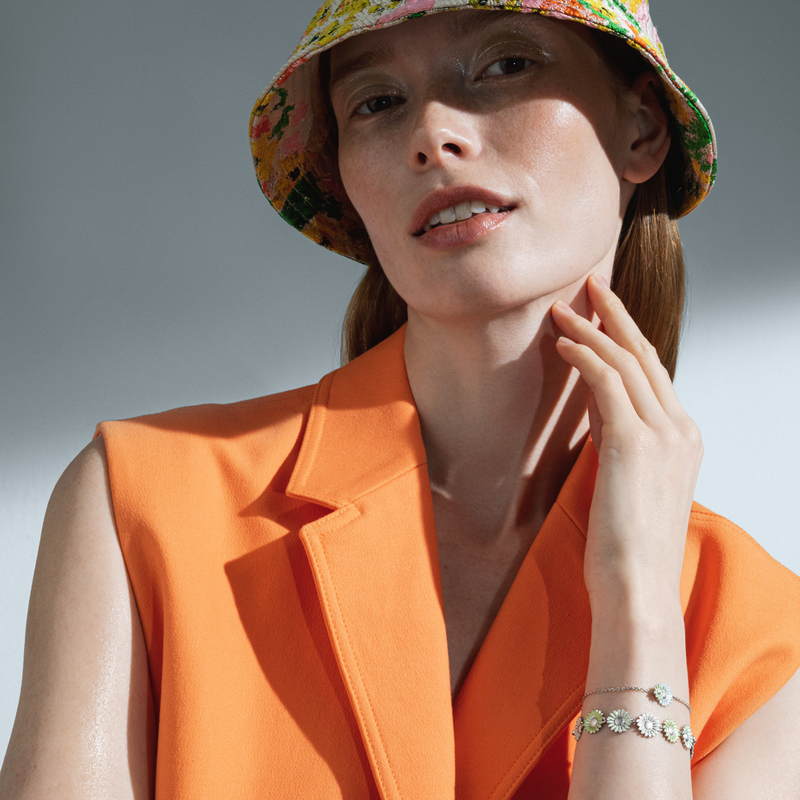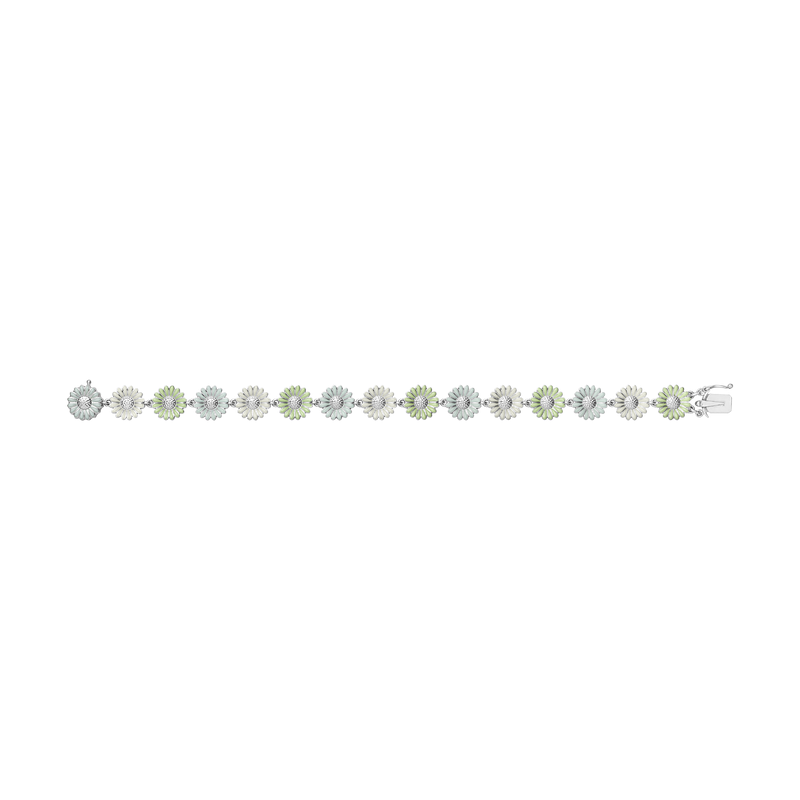 DAISY Green and White Bracelet
Please allow 2-3 weeks for production and delivery.
This bracelet beautifully reenvisions Georg Jensen's iconic Daisy collection from the 1940s, refreshing its appeal in a contemporary way. Made in collaboration with Danish fashion designer Stine Goya, its linking daisies alternate in colourful bursts of green and white, made of rhodium-plated sterling silver and hand-painted enamel. The bracelet features an integrated lock.
Materials: Rhodium plated sterling silver, Green and white enamel
Measurements: W: 0.43 inches.
Circumference: S/M: 6.3 inches, M/L: 7.09 inches
Share