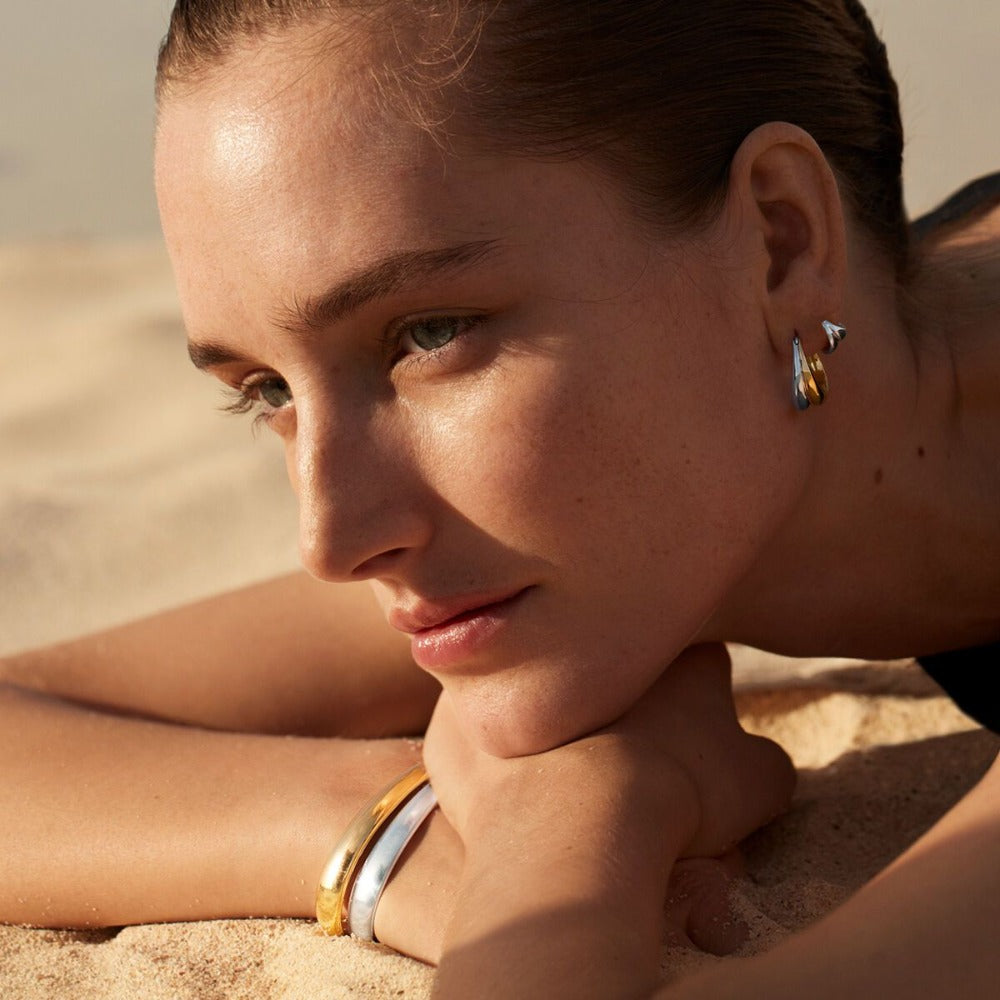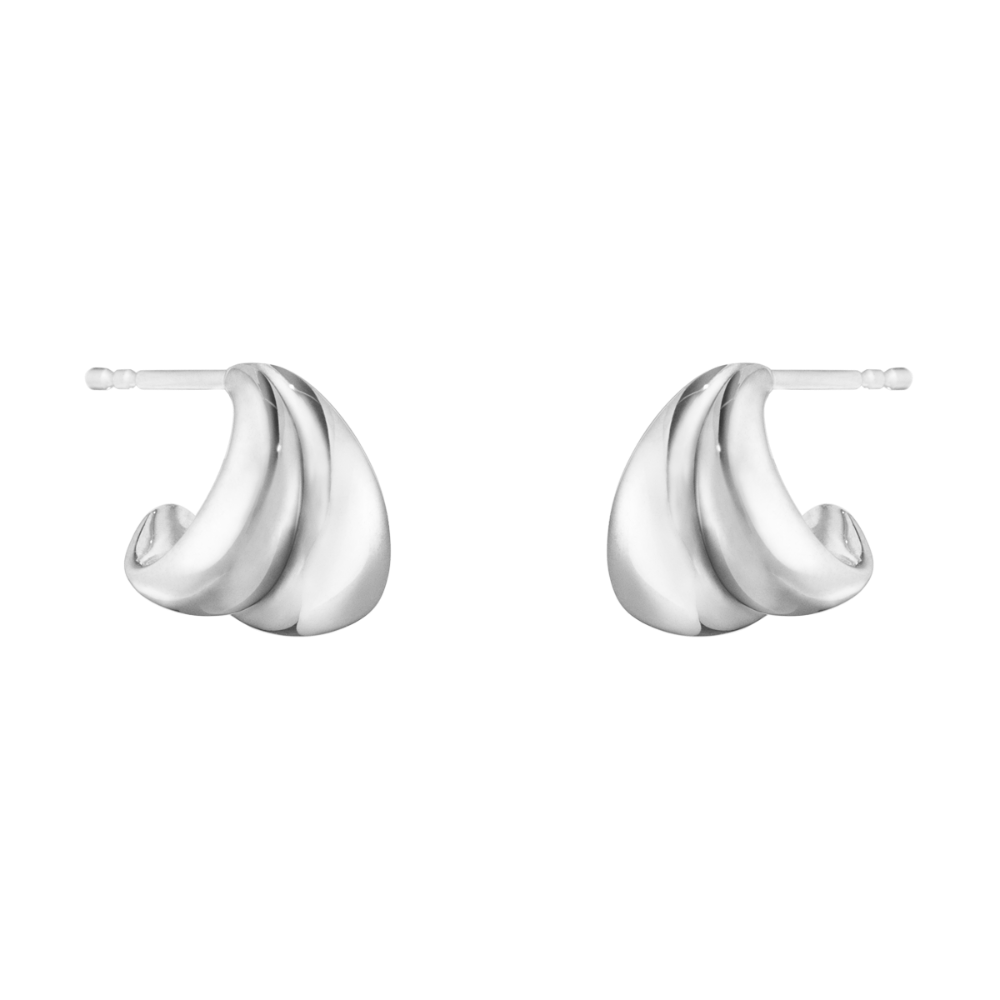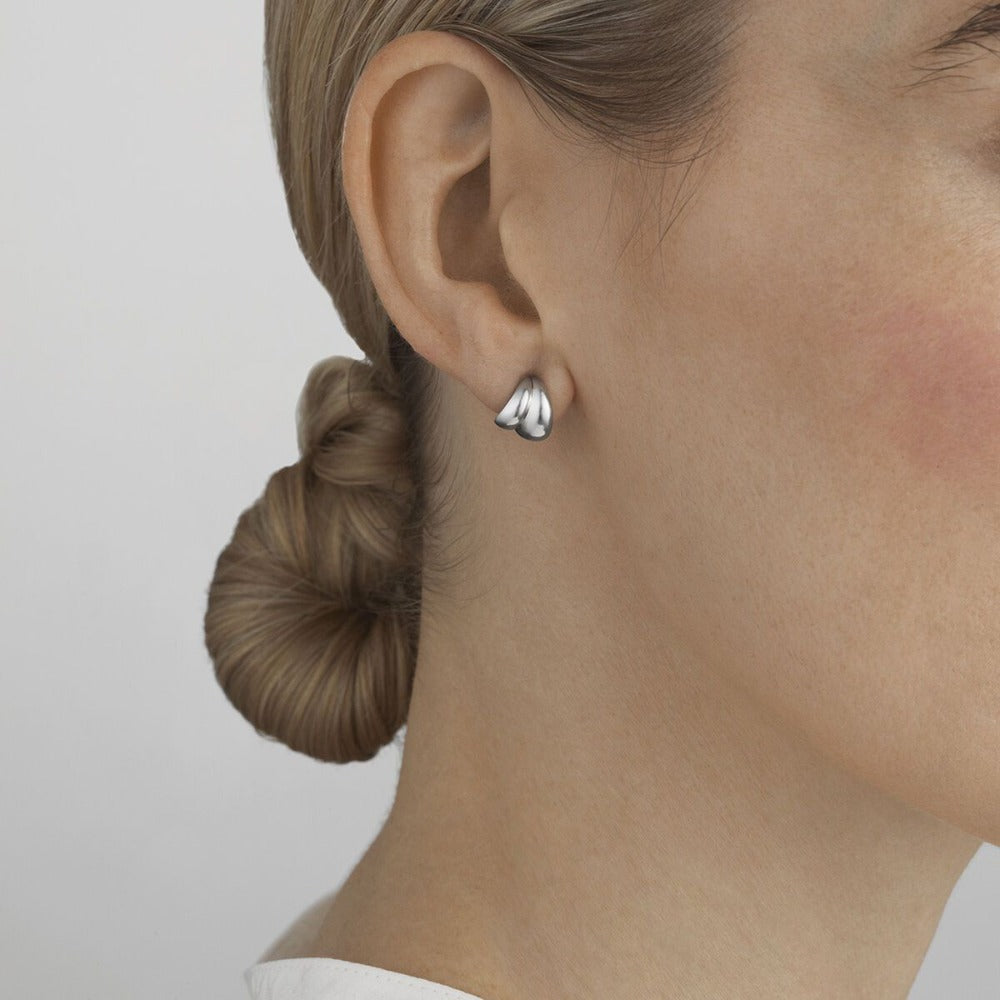 If we do not happen to have this item in stock please allow 1-3 weeks for production and delivery.
Description:
A sculptural expression of two perfect curves, joined together with a sharp defining line, these discrete and sophisticated earrings sit close to the lobe like an ear cuff. Worn as a pair or combined with others such as the medium sized version, they are understated enough to be worn for both day and evening and have a truly timeless quality.
Danish born Regitze Overgaard is famous for her ability to capture the very essence of nature in her sensuous and organic jewellery. Her understanding of proportion and uncompromising attitude towards craftsmanship have resulted in the Curve collection that excels in its exploration of shape, fit and beauty.
Details:

Materials: Sterling Silver
Diameter: 0.39"
Share