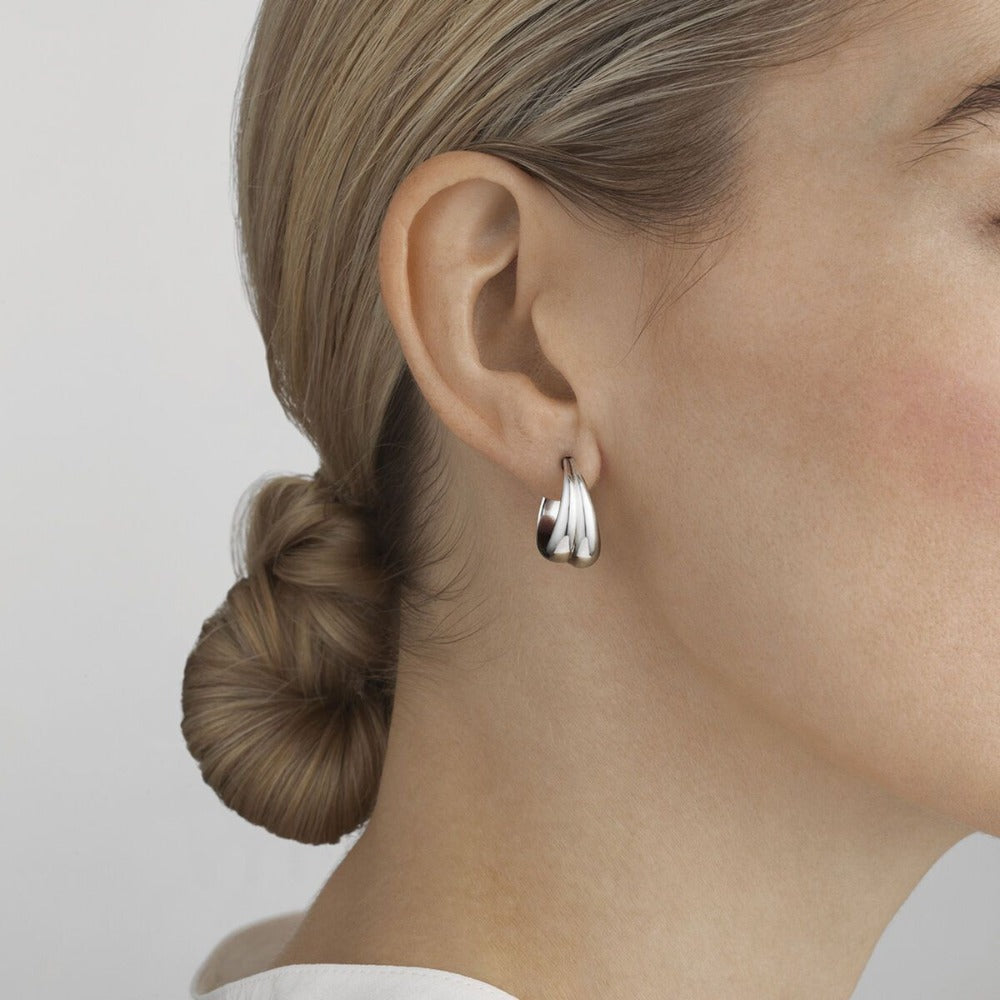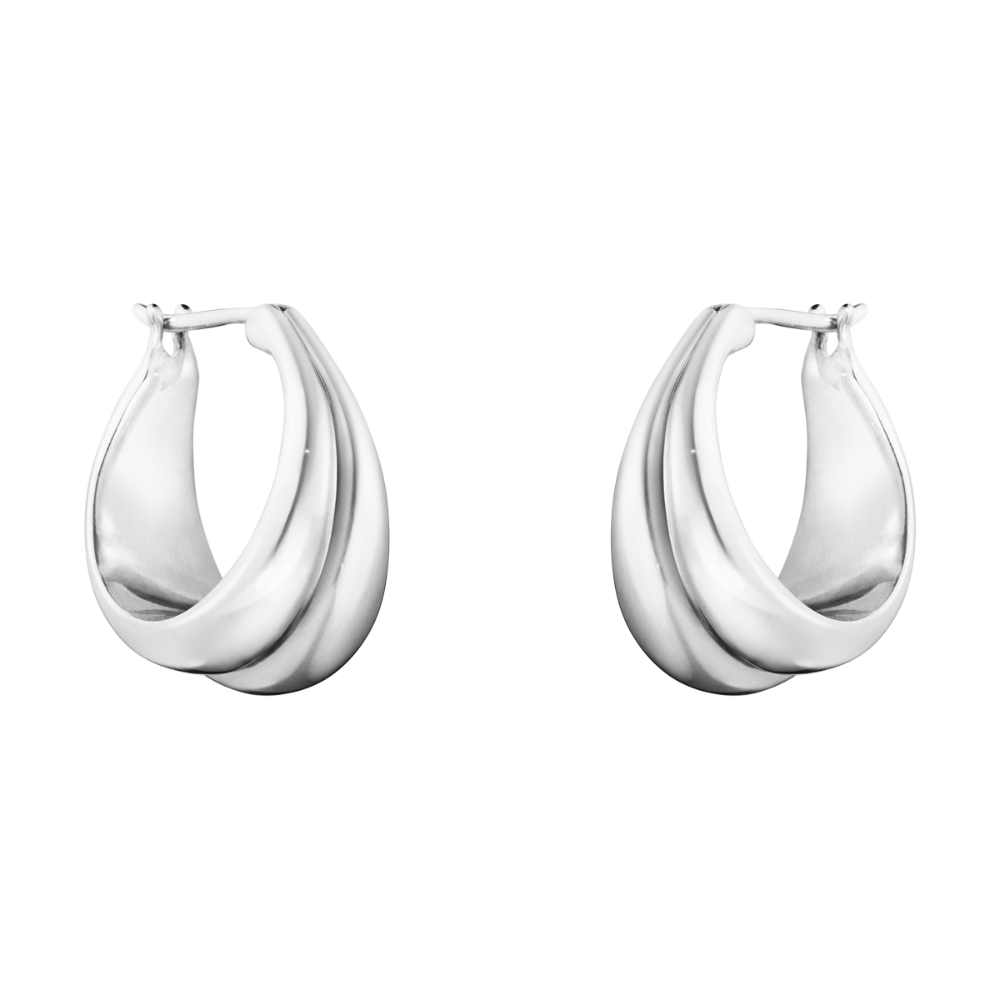 If we do not happen to have this item in stock please allow 1-3 weeks for production and delivery.
Description:
Expressing the beauty of a perfect curve, these sophisticated and elegant earrings play with the contrast between the softness of the contours and the sharpness of the line where they join. Their understated nature means they can be dressed up or worn casually and the organic form of the hoops is a great example of Georg Jensen sculptural jewellery.
Danish designer Regitze Overgaard is renowned for her love of natural and organic shapes combined with an appreciation of craftsmanship and attention to detail. These characteristics all become evident in her striking and contemporary Curve collection for Georg Jensen.
Details:

Materials: Sterling Silver
Diameter: 0.76"
Share