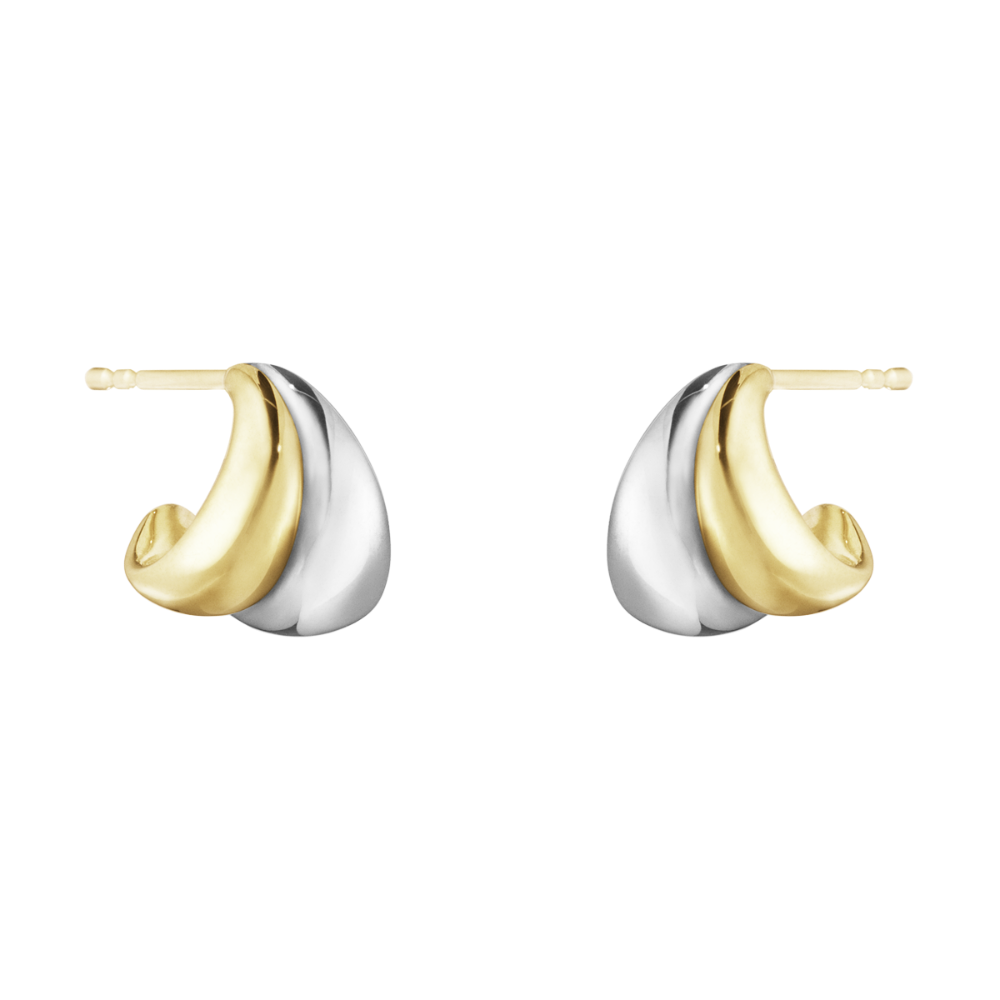 Curve 18K Gold and Silver Studs
If we do not happen to have this item in stock please allow 1-3 weeks for production and delivery.
Description:
Organic and sculptural, these small earrings express the perfect curve in all its simplicity and sophistication. Combining both sterling silver and yellow gold, they have an unconventional quality that is discrete but confident - perfect for any woman with her own sense of style. They can be worn alone or perhaps mixed with the medium sized version for a more individual expression.
One of the biggest names in Scandinavian jewellery design, Regitze Overgaard has created some notable collections for Georg Jensen. With a love of great quality and craftsmanship and a complete understanding of natural shapes, her Curve collection is a striking example of her abilities and is destined to be a contemporary classic.
Details:

Materials: Sterling Silver, 18K Yellow Gold
Diameter: 0.39"
Share