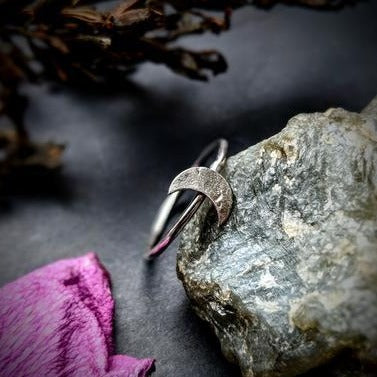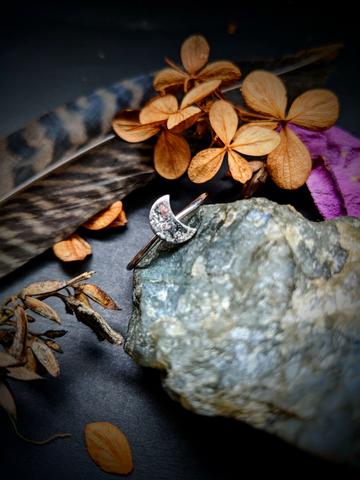 Please allow 10-15 days for production and delivery if your size is not in stock.
Description:
Simple but meaningful to many people, the image of the moon is one of ancient power.
Details:
Materials: Sterling Silver
Moon Dimensions:
- Approx. 8mm x 4mm
Shank Dimensions:
- 1.25mm
- Round Band Style
Note: As this item is handmade, there is a small amount of variation in the exact dimensions of the moons. Some may be narrower or wider than others by a small degree. 
Share