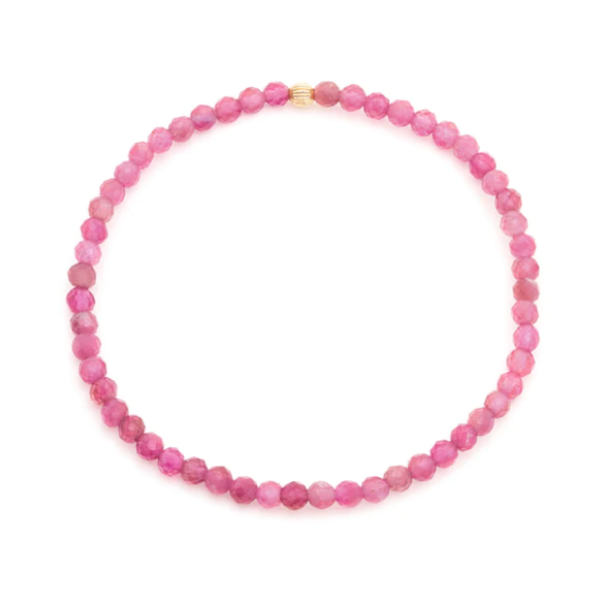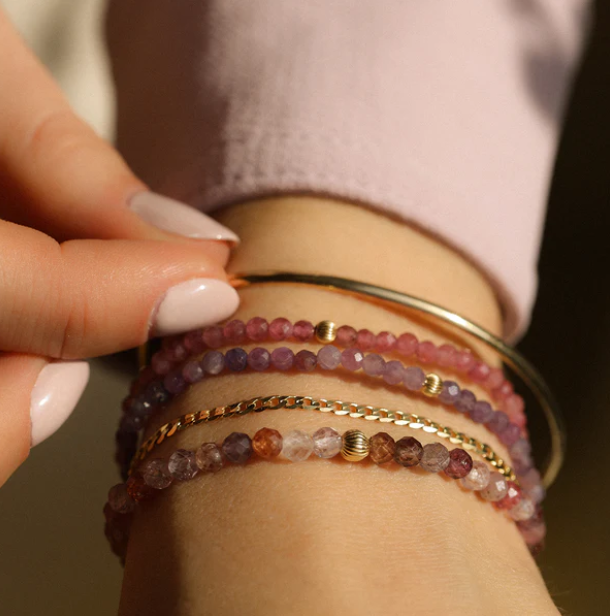 Social Mini Bracelet - Pink Tourmaline
Description:
Named for how well this plays (and stacks) with others, this Pink Tourmaline gemstone stretchy bracelet is handmade in Vancouver.
Details:
Materials: 
- 3mm Pink Tourmaline beads

- 3mm 14k gold-filled bead detail
All gems in Leah Alexandra's collection are natural, which means no two are alike. While we cannot guarantee exact replicas of the gems pictured, we can guarantee that the gem you receive will be unique to you.
Share