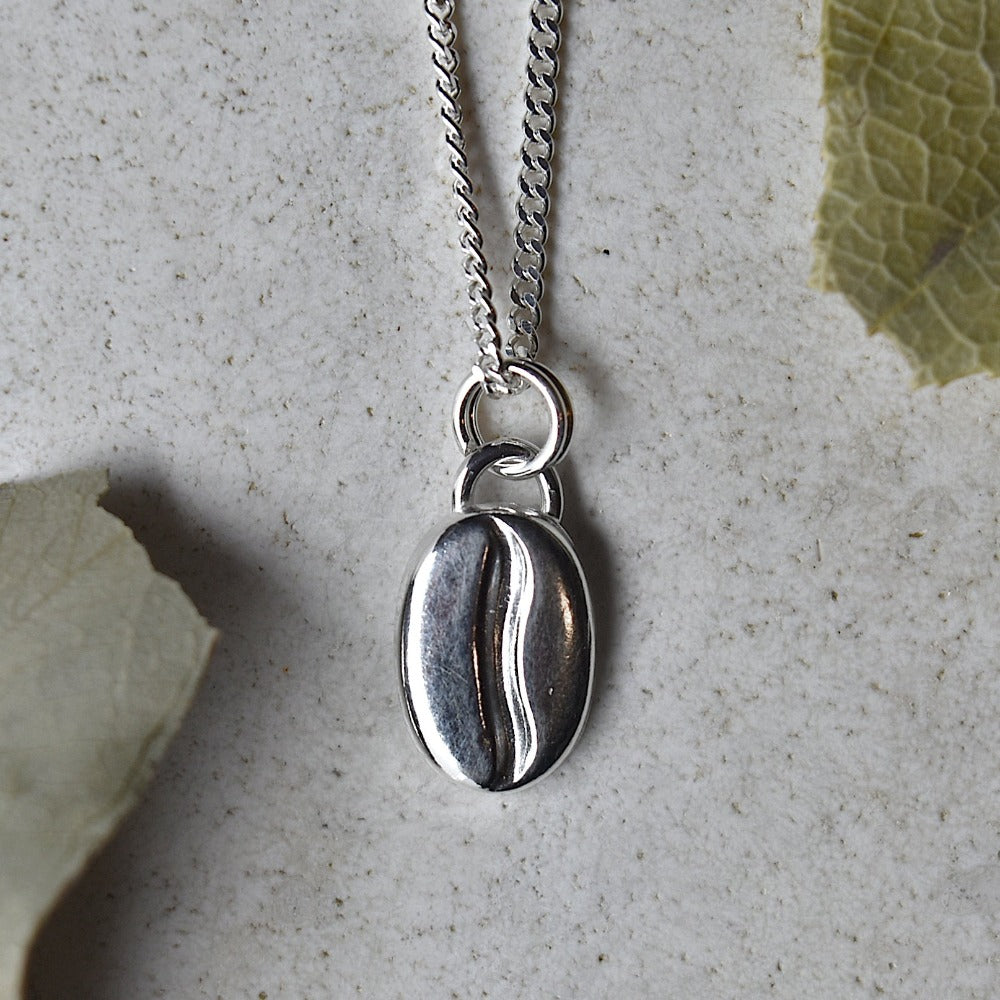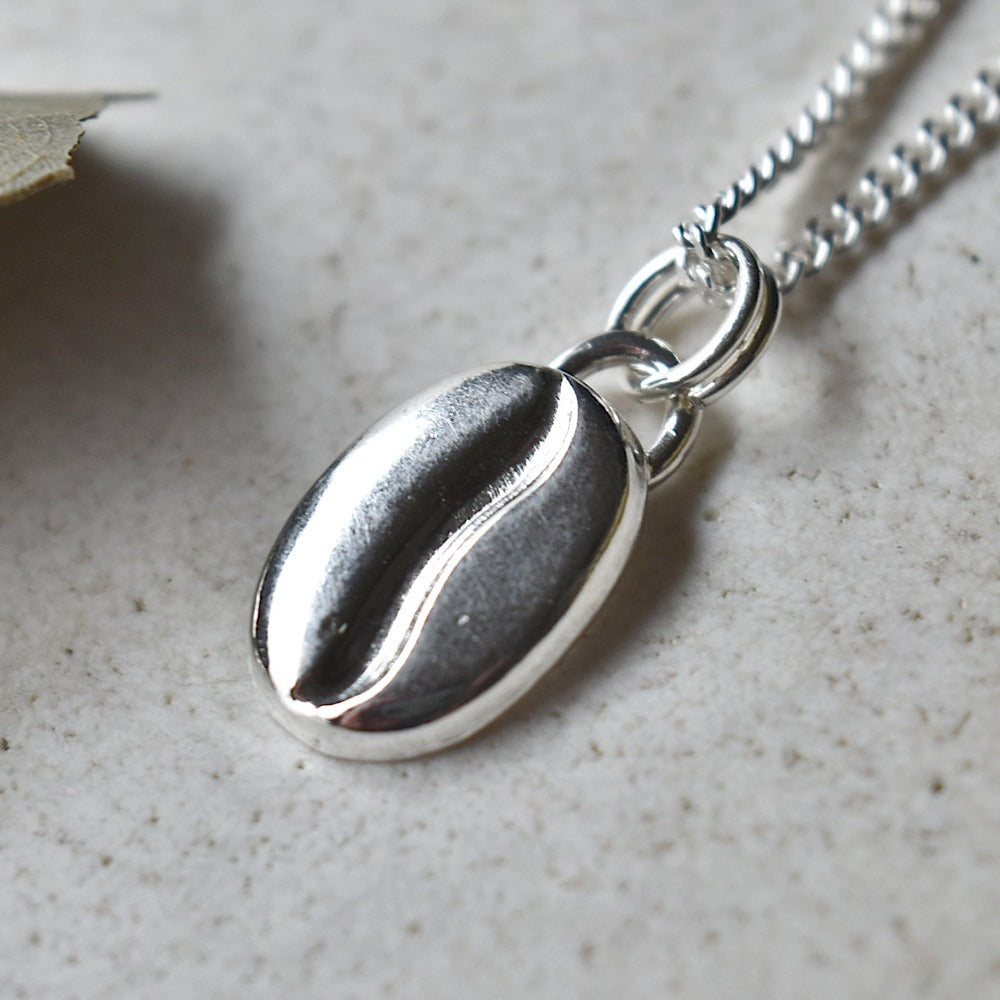 Unless we happen to have this item in stock, please allow 2 - 3 weeks for production and delivery. 
Description: 

This cheeky little necklace features a cheeky little coffee bean- and who knows, maybe it can help wake you up in the morning, too!
Details: 
Materials: Sterling Silver
Pendant Dimensions: 
Length: 12mm
Width: 8mm
Thickness: 1.5mm
Chain Length: 18"
Share