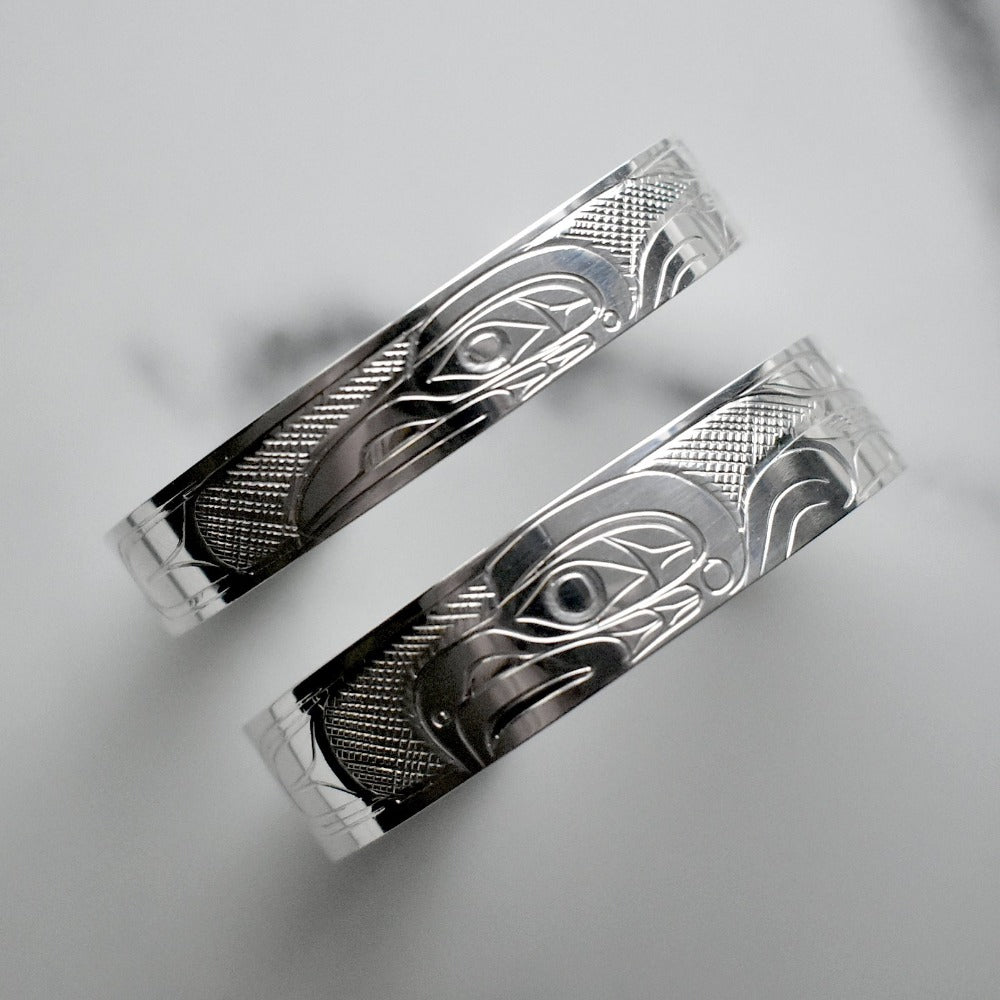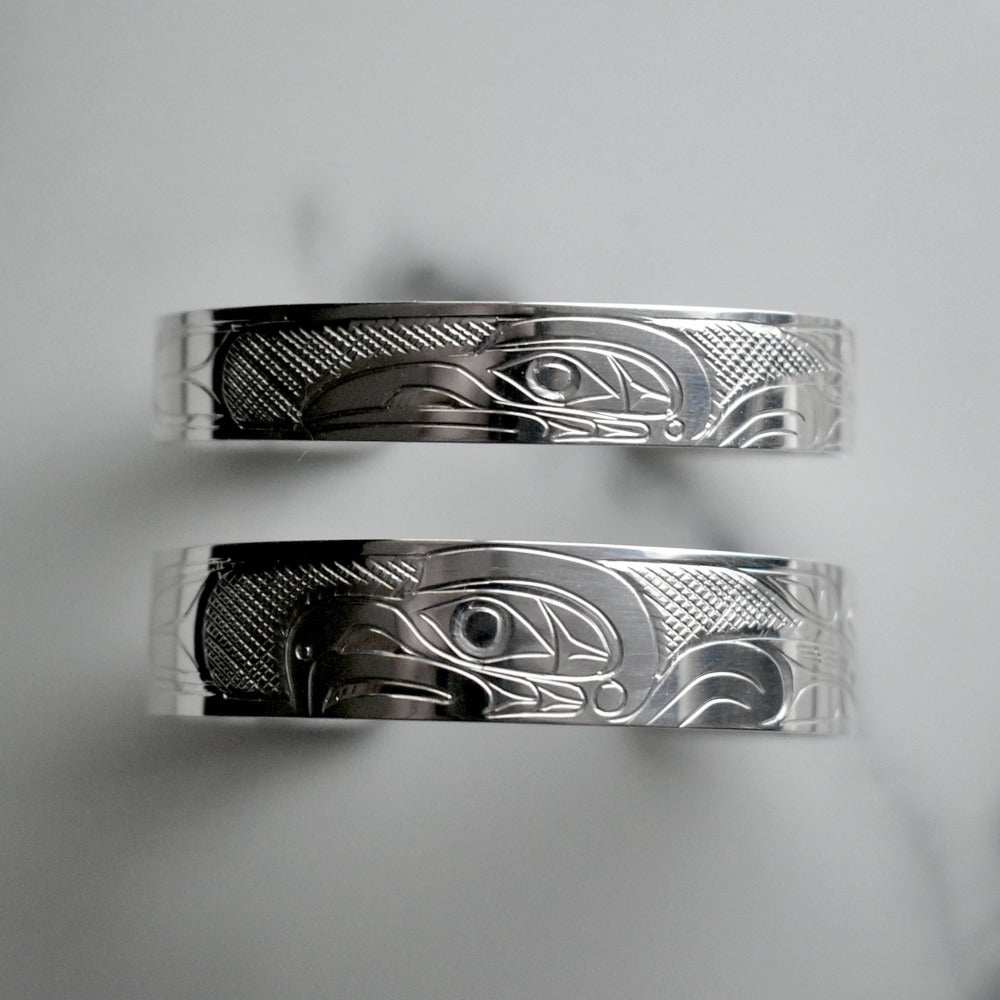 Please allow 3 - 6 weeks for production and delivery. As all pieces are individually hand-carved, please allow for slight stylistic variations. 
Description:
The Raven is the creator, transformer and trickster. Legend says the Raven released the sun and moon, and discovered mankind in a clamshell. The Raven brought the salmon and the water to man, and taught people how to hunt and fish. 
The Eagle is a symbol of power, prestige and wisdom. The Eagle also has a strong connection to peace. Its sacred down represents friendship and its feathers are used for ceremonies and rituals. The Cree consider each feather as having special meaning and distinction. 
This piece is also available in other totems. If you would like to order this piece with a different totem, please contact us at orders@magpiejewellery.com.
For more information and the animal meanings, look here.
Details:
Artist: Don Lancaster
Metal: Sterling Silver 
Cuff Width: 
Thickness: 1mm
Length (end to end): 14.5cm or 5.5"

Share