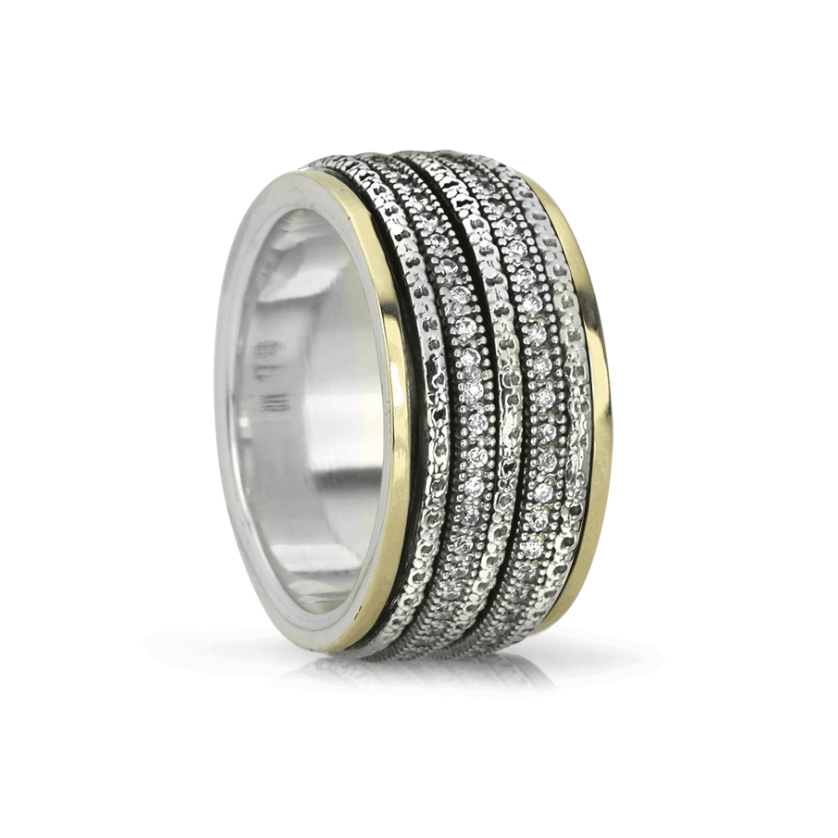 Please allow 3 - 4 weeks for production and delivery.
Product Description: 
Gorgeous sterling silver Meditation Ring featuring yellow gold edges with two CZ spinning bands and three hand-hammered decorative silver bands.
Meaning: 
You care and protect; your first instinct is to love. Emotional connections, memories and experiences are the things you hold closest to your heart. You are a kind and gentle soul that treasures and finds joy in the little things in life.
Product Details: 
Materials: Sterling Silver & 10K Bonded Yellow Gold
Stones: Clear Cubic Zirconia 

Ring Width: 11 mm 
Share