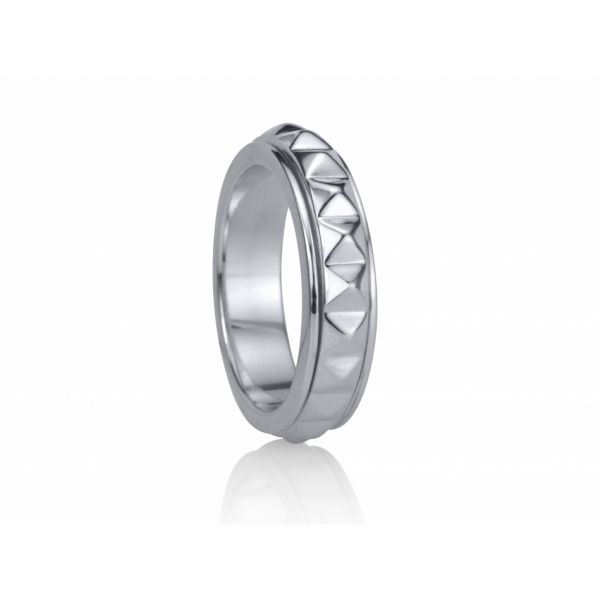 Please allow 3 - 4 weeks for production and delivery.
Product Description: 
Sterling silver Meditation Ring featuring retro square pattern spinning band.
Meaning: 
Charismatic with an edge, you like to live on the wild side. Once you have an idea in mind you are motivated and determined to see it through. A creative and highly intelligent person, you strongly touch and impact those in your life. You bring joy, laughter and fun to those close to you.
Product Details: 

Materials: Sterling Silver
Ring Width: 5 mm
Share