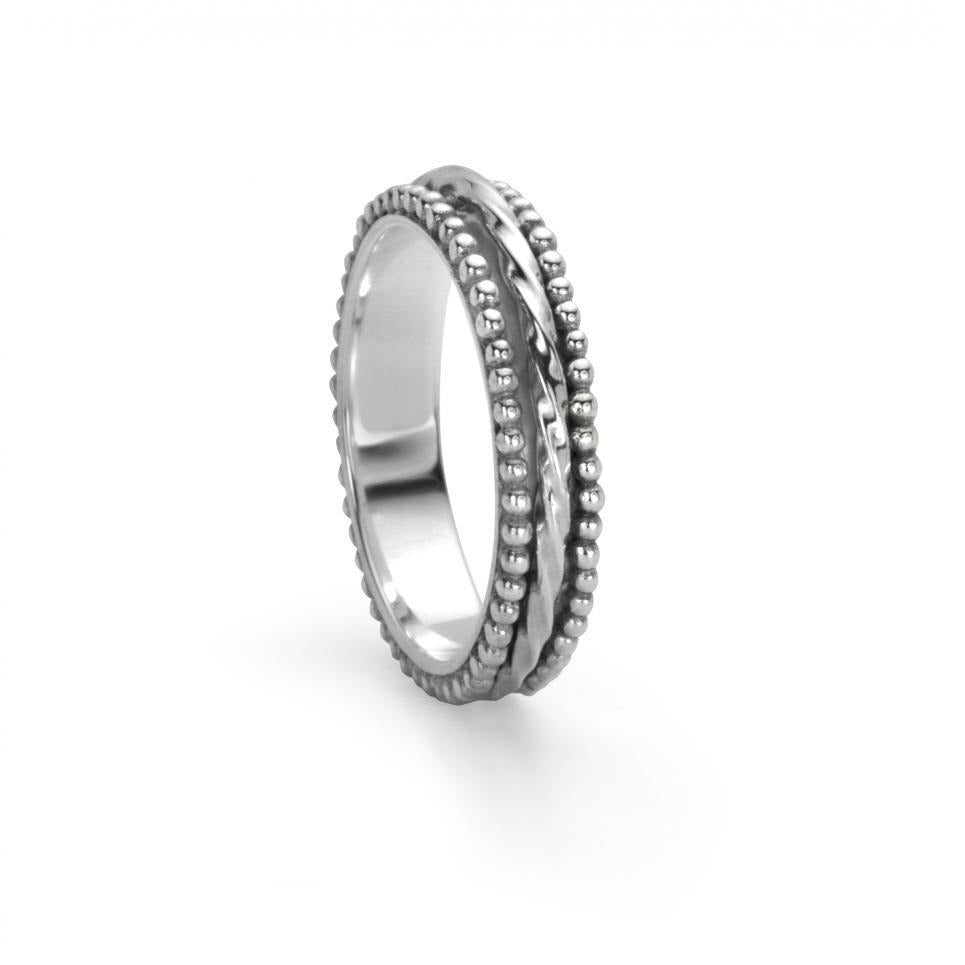 Please allow 3 - 4 weeks for production and delivery.
Product Description: 
Sterling silver stackable Meditation Ring with bubble design edges featuring a twist design spinning band.
Meaning: 
You are a spiritually connected individual that is In tune with your emotions and those around you. Your unique energy and aura will take you on a spiritual journey that has no bounds. Stay true to who you are and follow your own path to a great destiny.
Product Details: 
Materials: Sterling Silver
Ring Width: 4 mm
Share