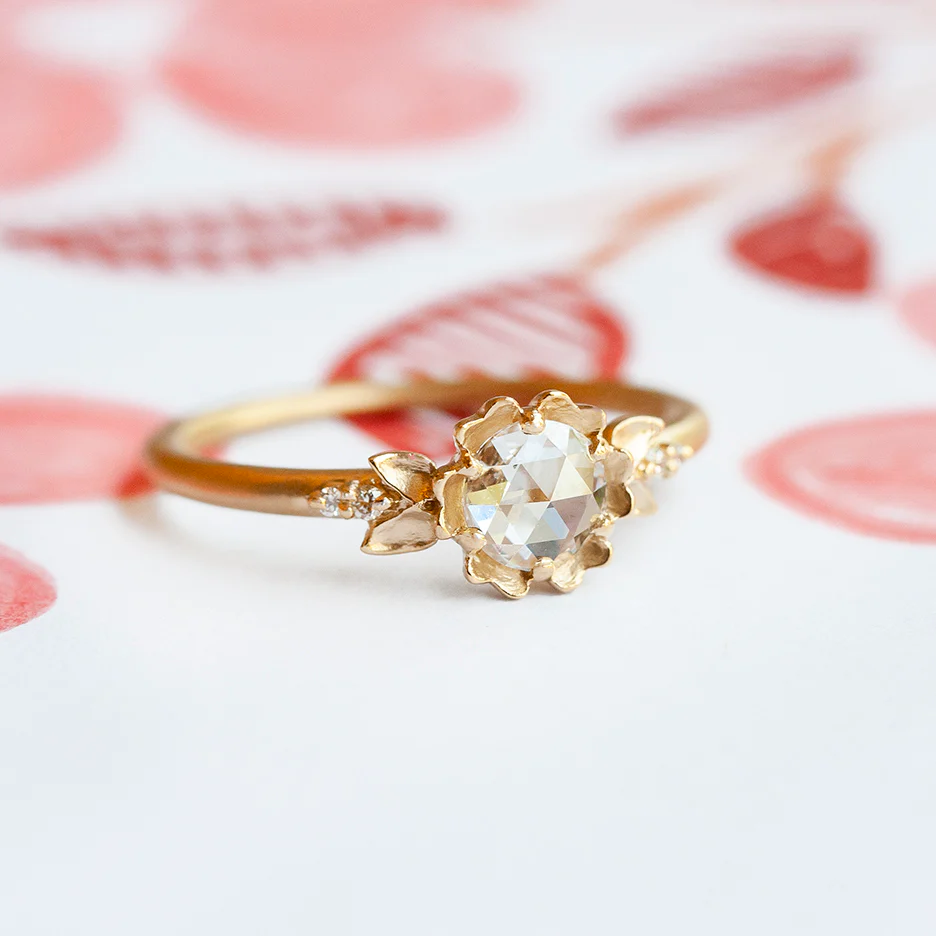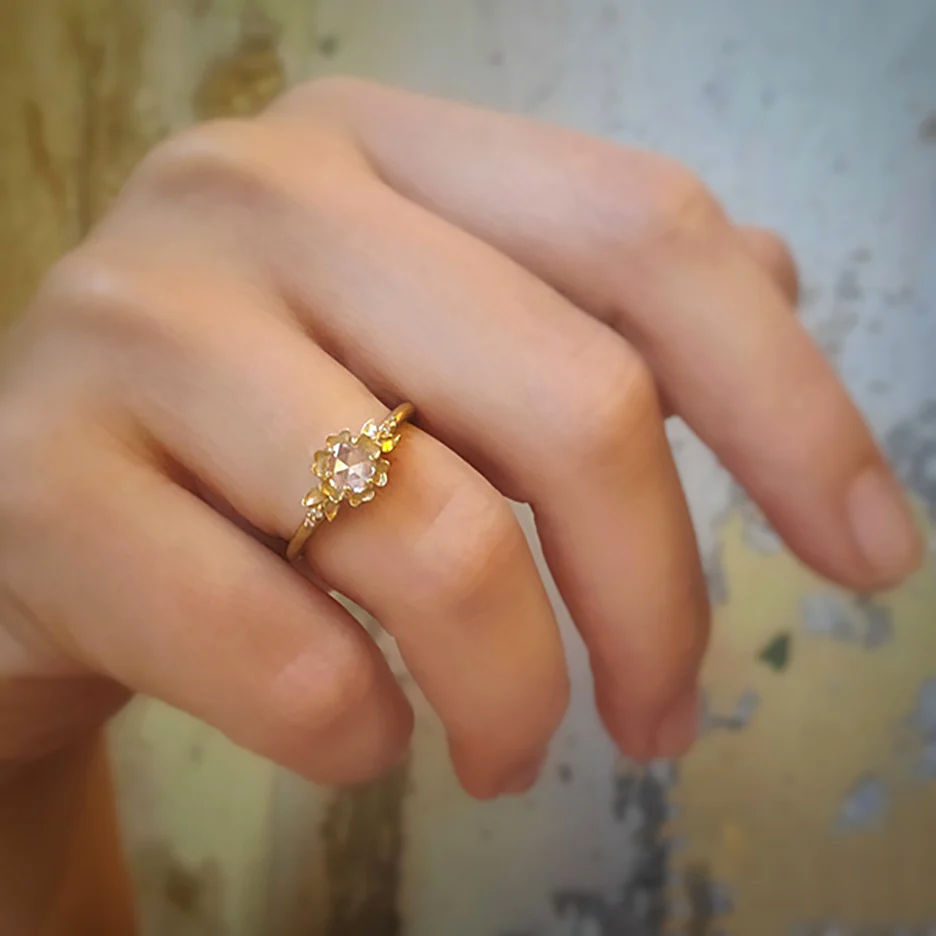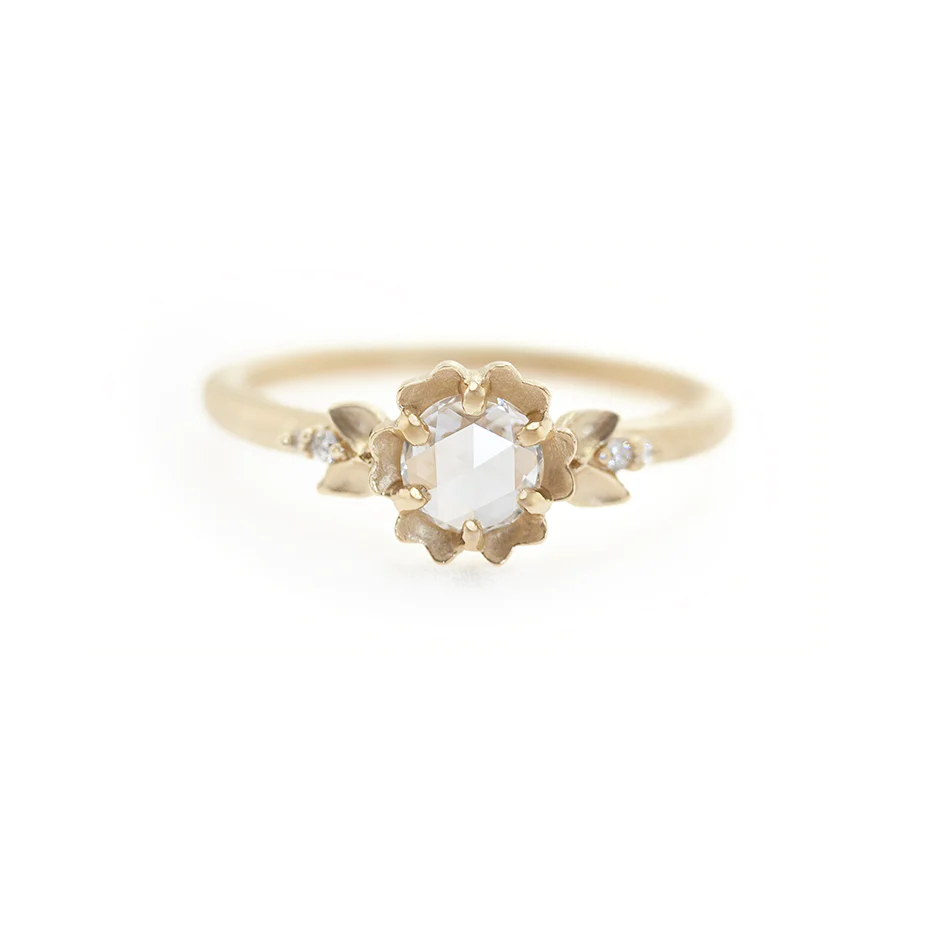 Buttercup Kaye Cherie 0.33ct Diamond Engagement Ring
For the girl with flowers in her hair, the Buttercup Kaye Cherie blooms to reveal graceful petals cradling a rose cut white diamond. A bit of diamond dewdrop sparkle, golden leaves, so feminine and whimsical.
Delightfully fun on the middle finger as well.

Details

18K yellow gold

diamond accents (.03tcw)

rose cut center diamond (.3ct)
Share