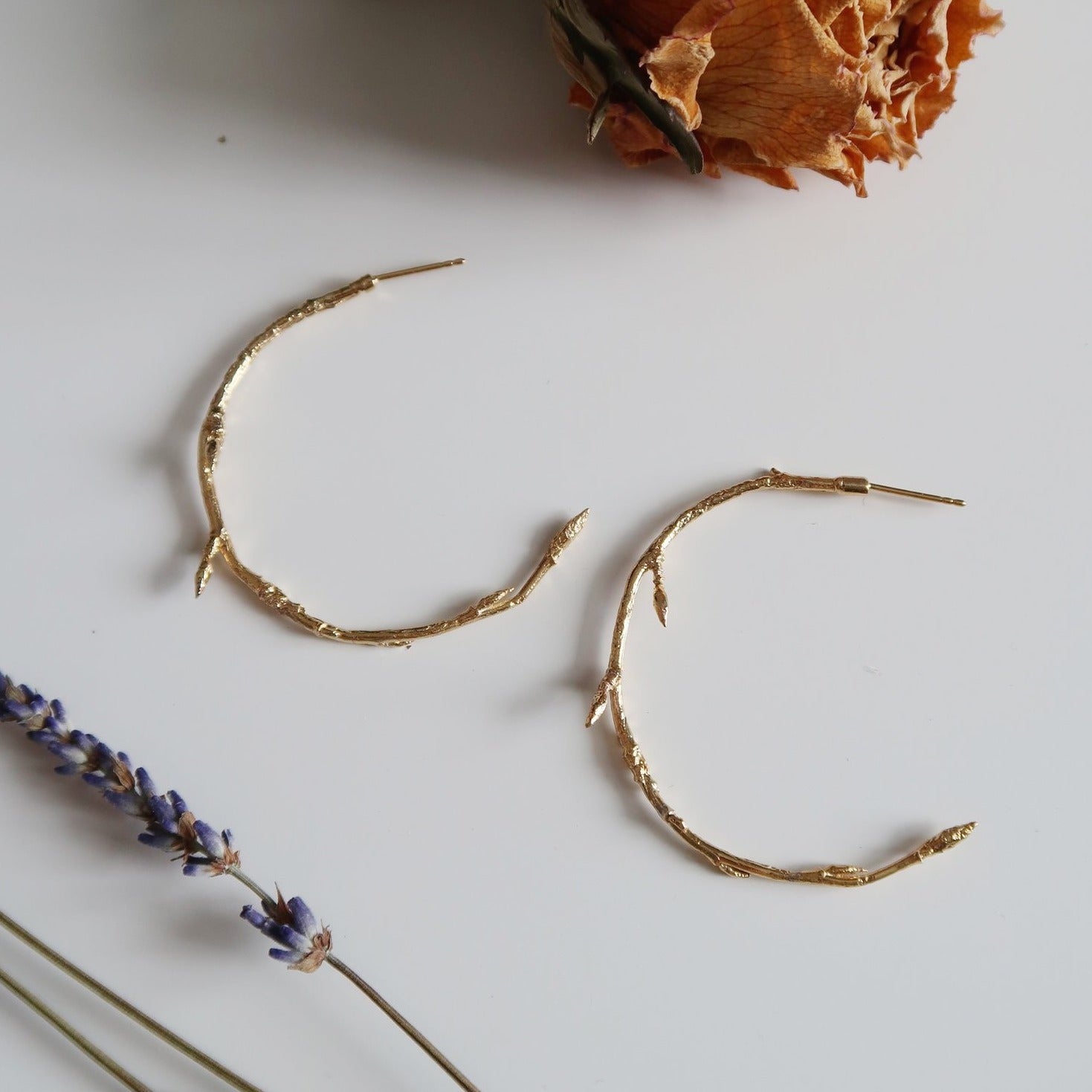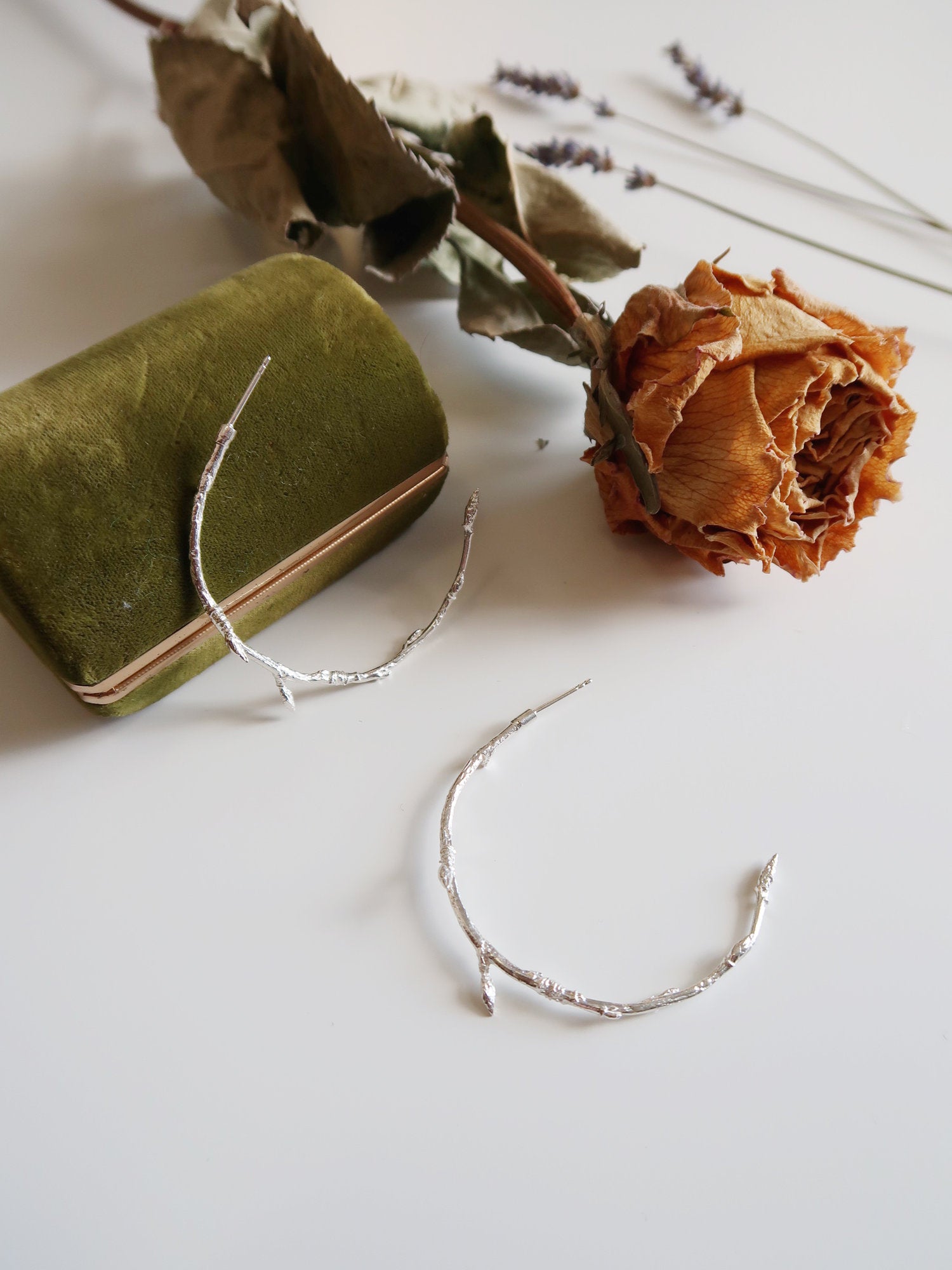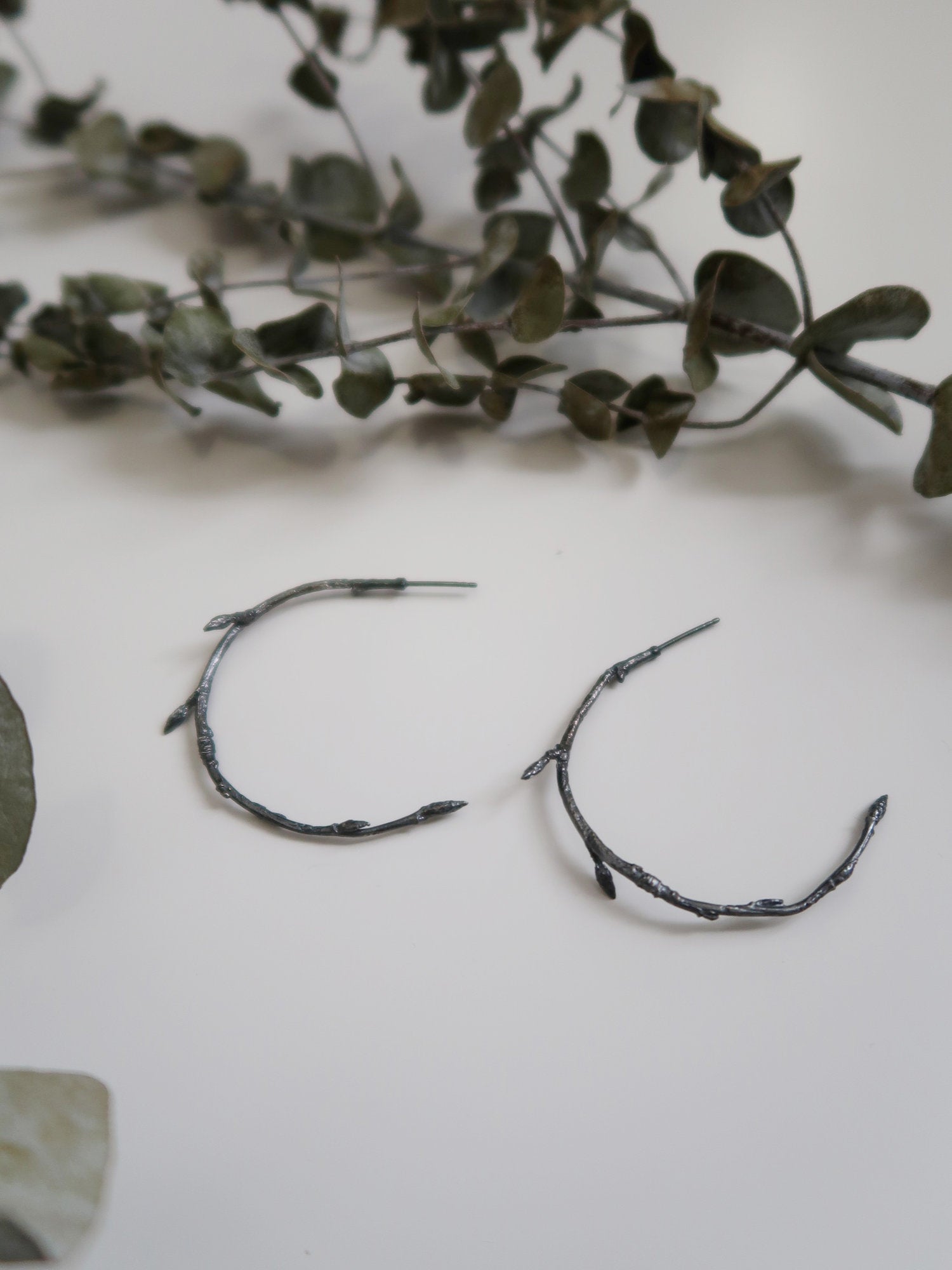 Depending on availability in stores, please allow 3-4 weeks for your order.
The intricate, organic texture on these silver branch hoop earrings creates a shimmering, sparkly light effect that is almost magical.
These earrings were made from a process called organic casting. A real branch is molded and then cast in sterling silver, capturing and preserving all the intricate details and textures of the natural material.
Dimensions:
Circumference: 2.5 inches
Materials:
- 925 sterling silver
- Gold Vermeil
Share