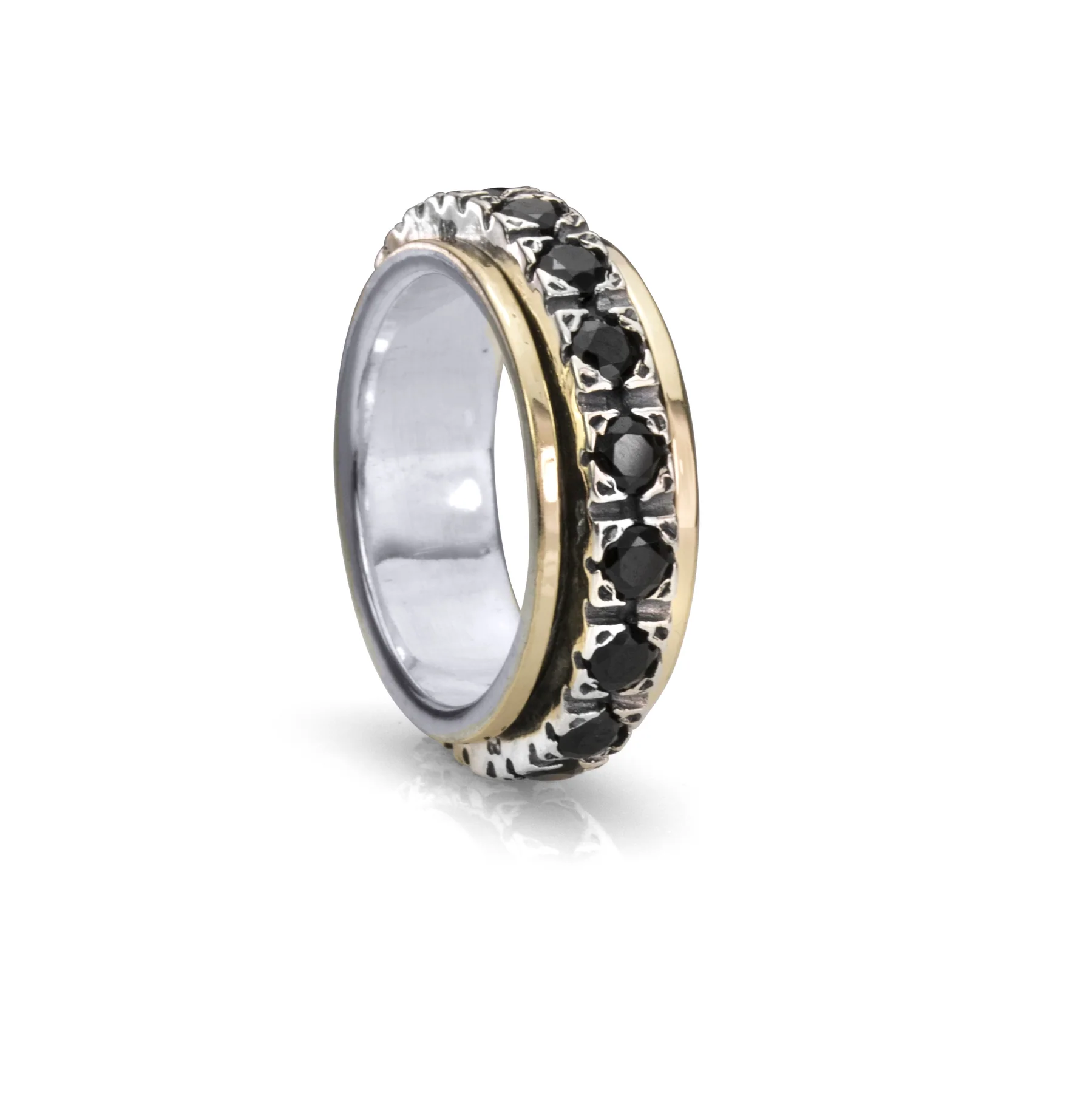 Boundless Meditation Ring
Please allow 2-3 weeks for production and delivery.
Product Description
Stunning Sterling Silver Meditation Ring with Yellow Gold edges and a large black CZ spinning band. Makes the perfect wedding band! Includes complimentary Travel Pouch
Meaning
You are a strong-minded individual that knows what you want and has the perseverance to work towards it. Others around you admire you for your dedication and motivation. You are highly intuitive, and you have an air of mystery that intrigues those around you.
Product Details
Materials: .925 Sterling Silver & 10 KT Bonded Yellow Gold Edges
Stones: Black Cubic Zirconium's
Ring Width: 6 mm 
Share