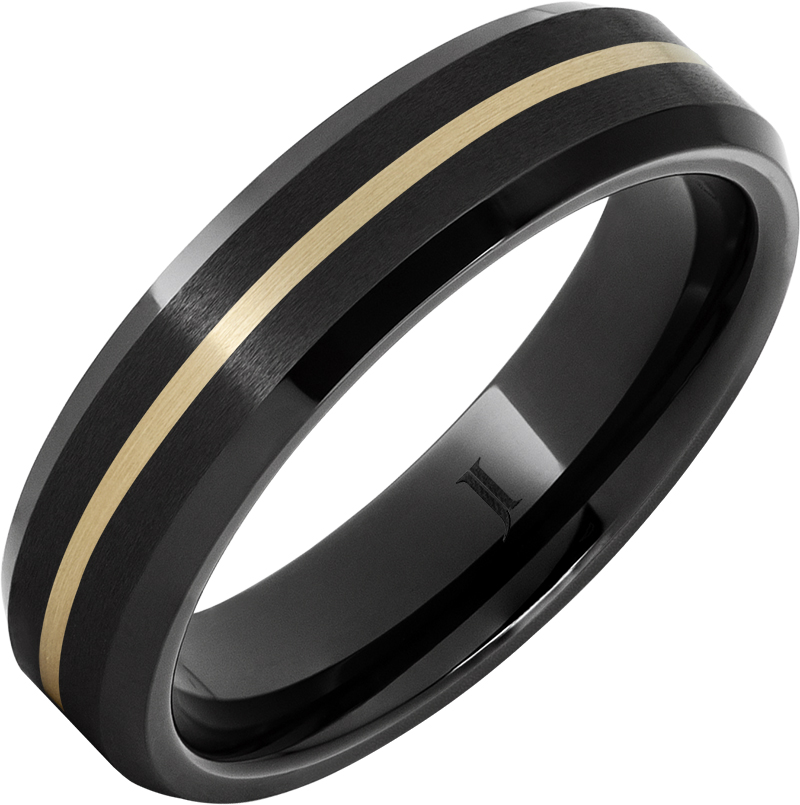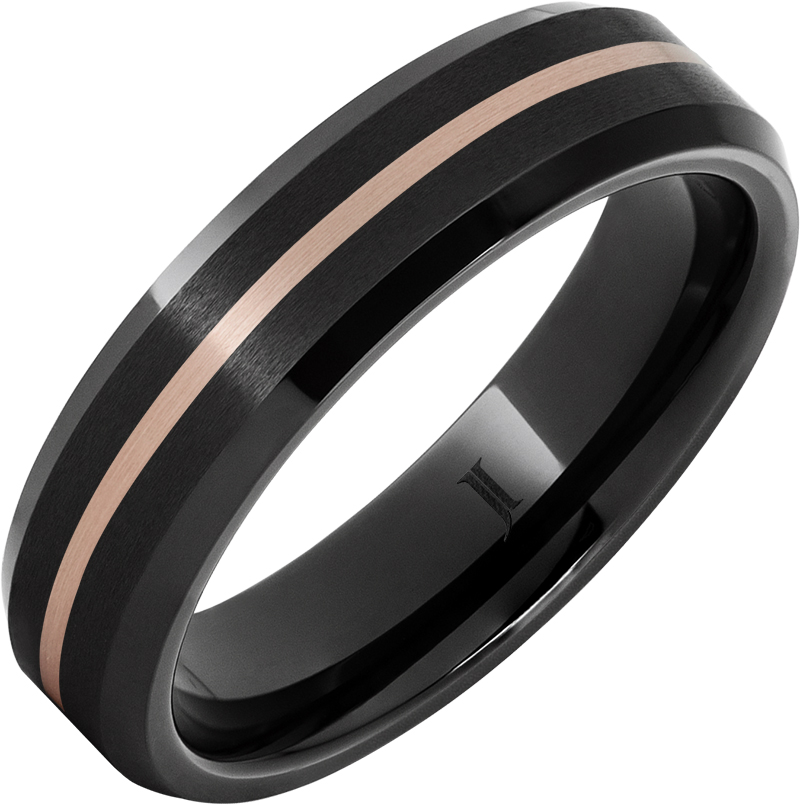 Black Diamond Ceramic Ring with Gold Inlay
These rings are made to order and require a lead time of 1-3 weeks. These rings cannot be sized and must be ordered in the size required. If you need assistance in choosing a size please reach out to us at info@magpiejewellery.com.
Step up to the luxury of solid 18-karat gold. This polished, beveled edge ring in Black Diamond Ceramic features a 1mm 18 karat gold inlay. Slim 6mm width for style and comfort. This ring is also made with a rose gold inlay and in Serinium and Rugged Tungsten. Men's and women's sizes available; inside rounded Comfort Fit.
The Tuxedo Collection from Jewelry Innovations features formal, classic designs with eternal appeal. Tuxedo Collection rings are available in Serinium, Black Diamond Ceramic, and Rugged Tungsten.
Details:
Ring Metal: Black Diamond Ceramic™
Ring Width: 6mm
Inlay 1 Width: 1mm
Finish: Polish
Inlay 1 Material: 18K Yellow Gold or 14K Rose Gold
Ring Shape: Flat Beveled
Share