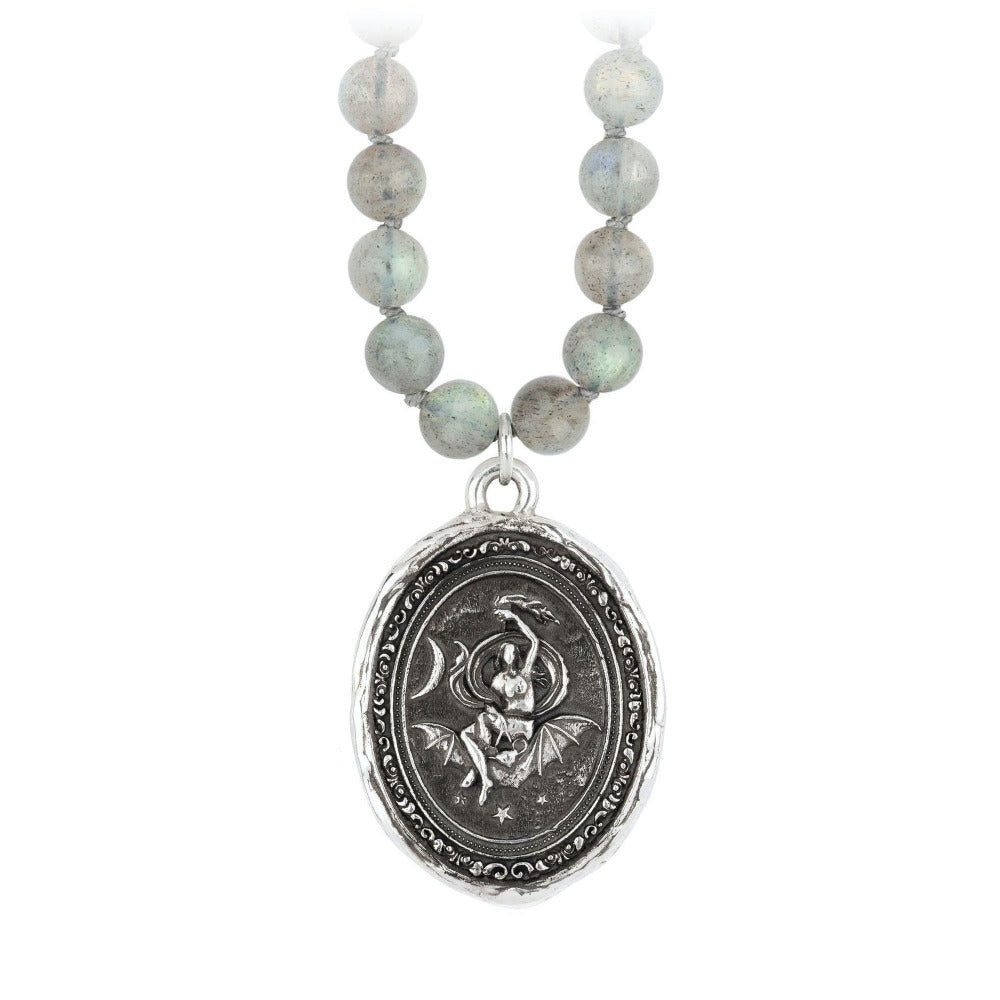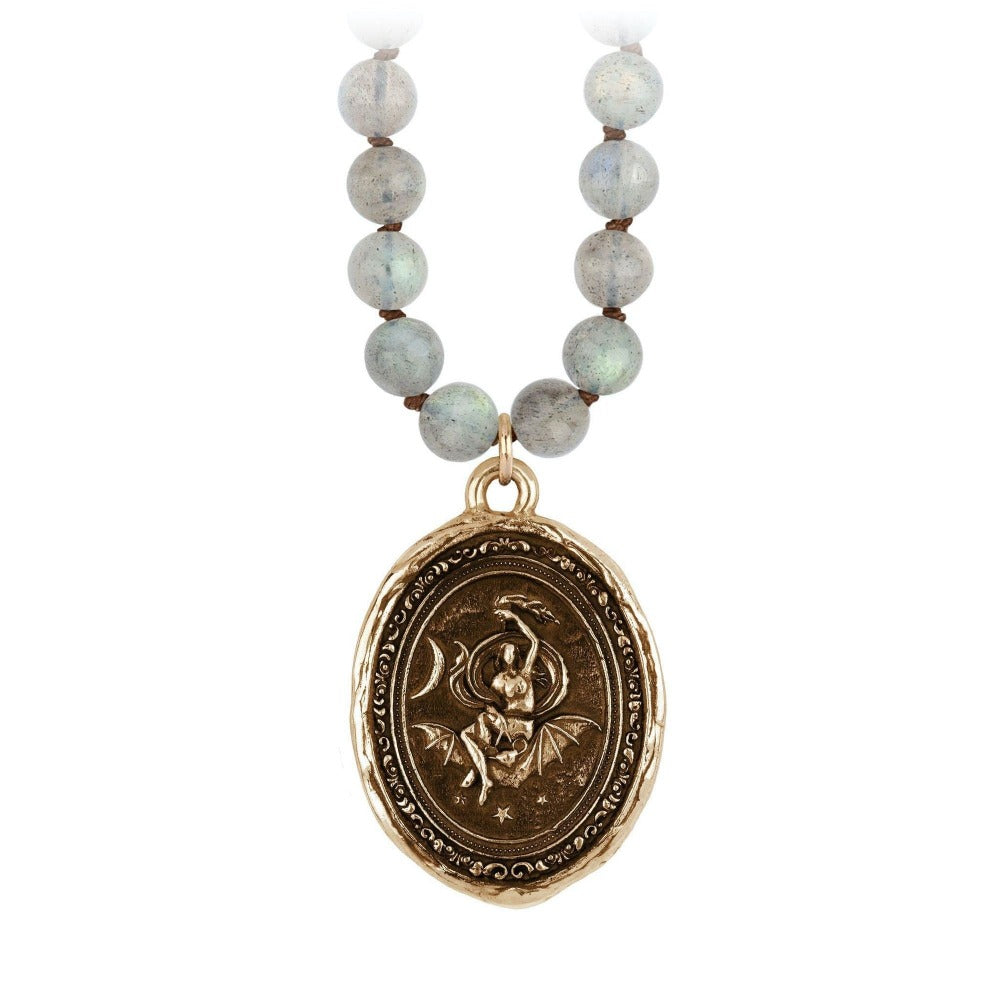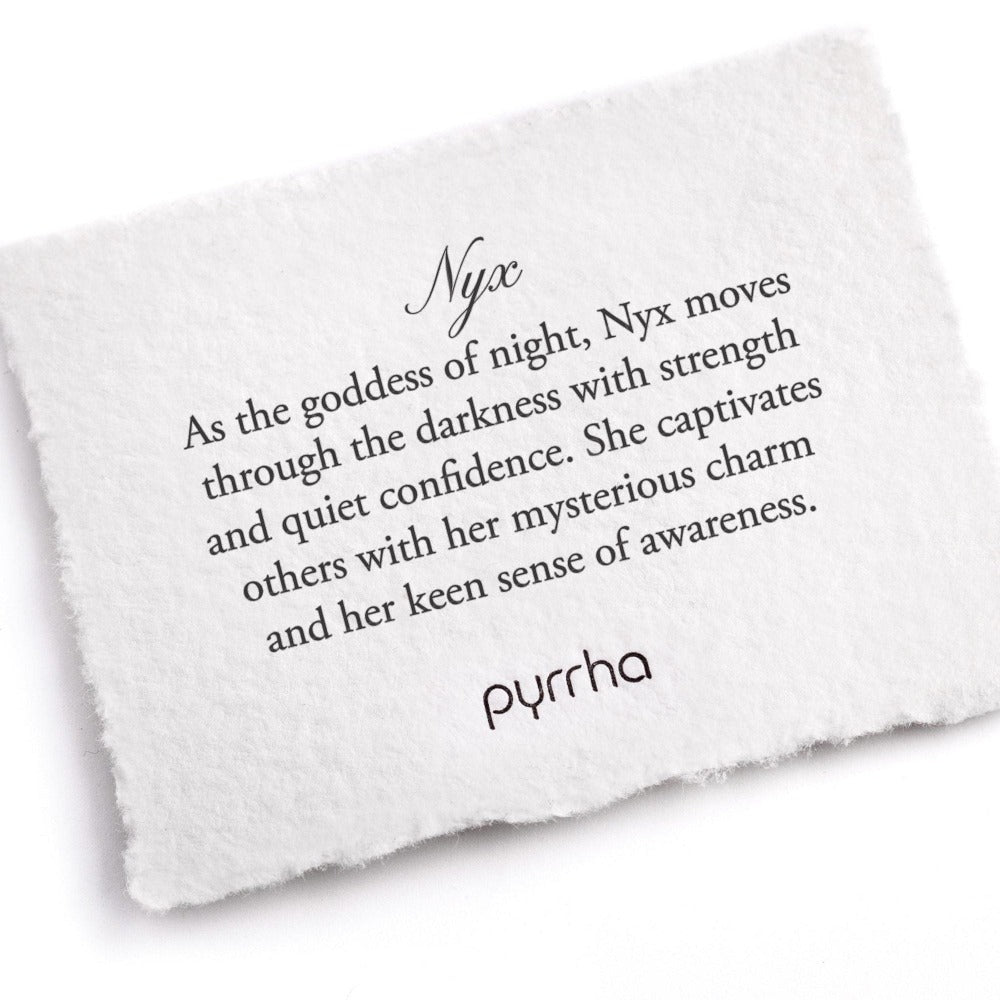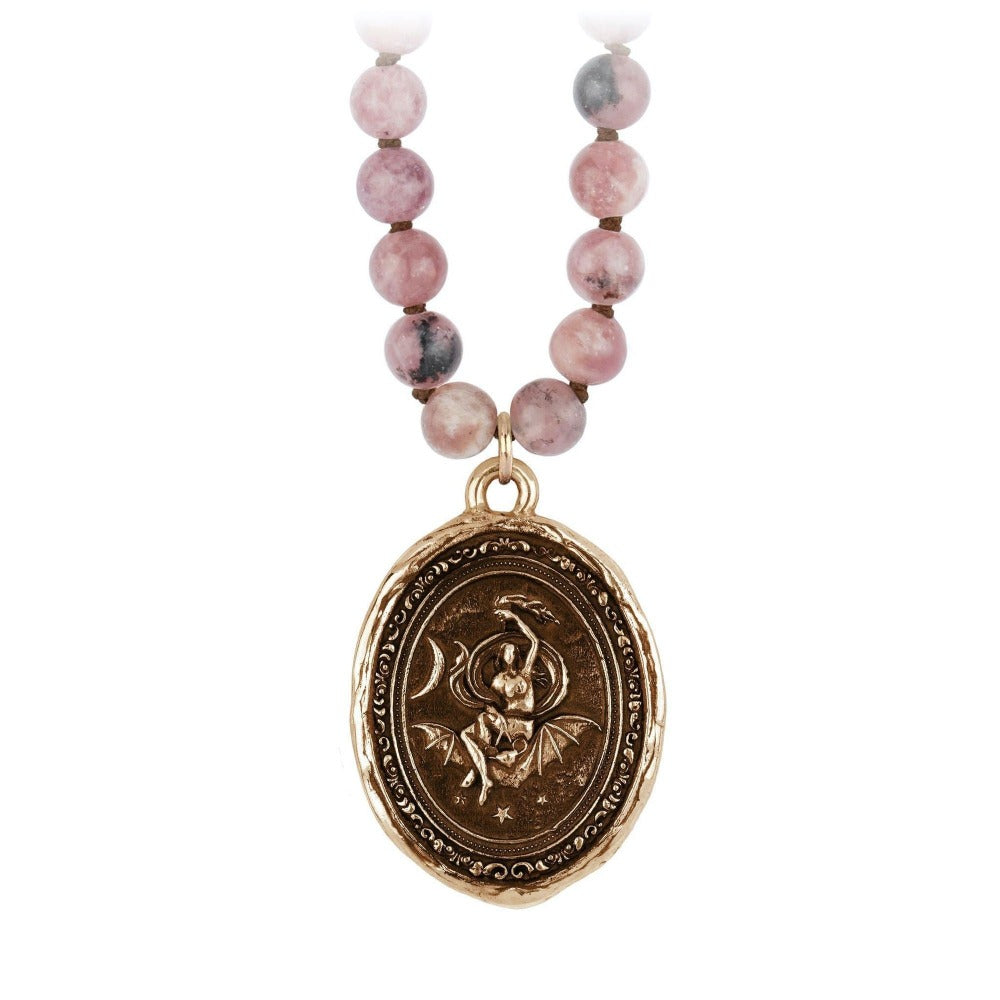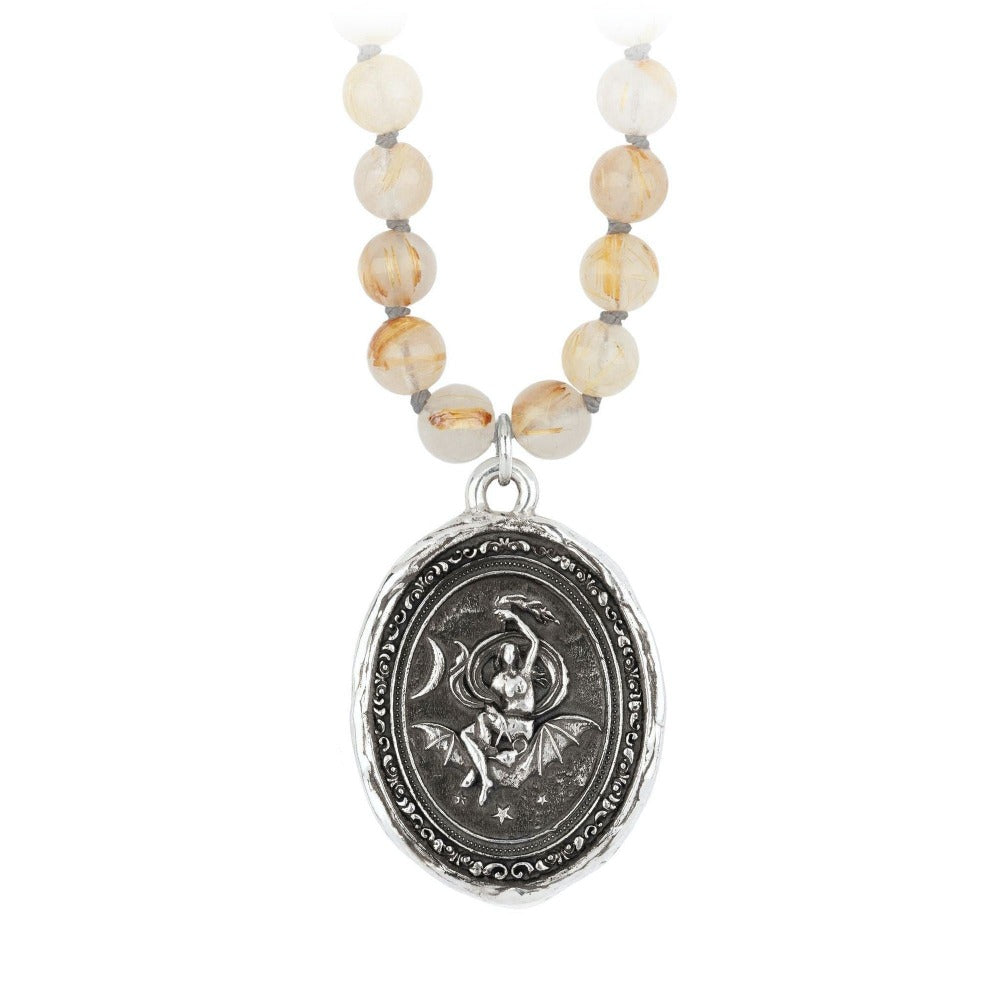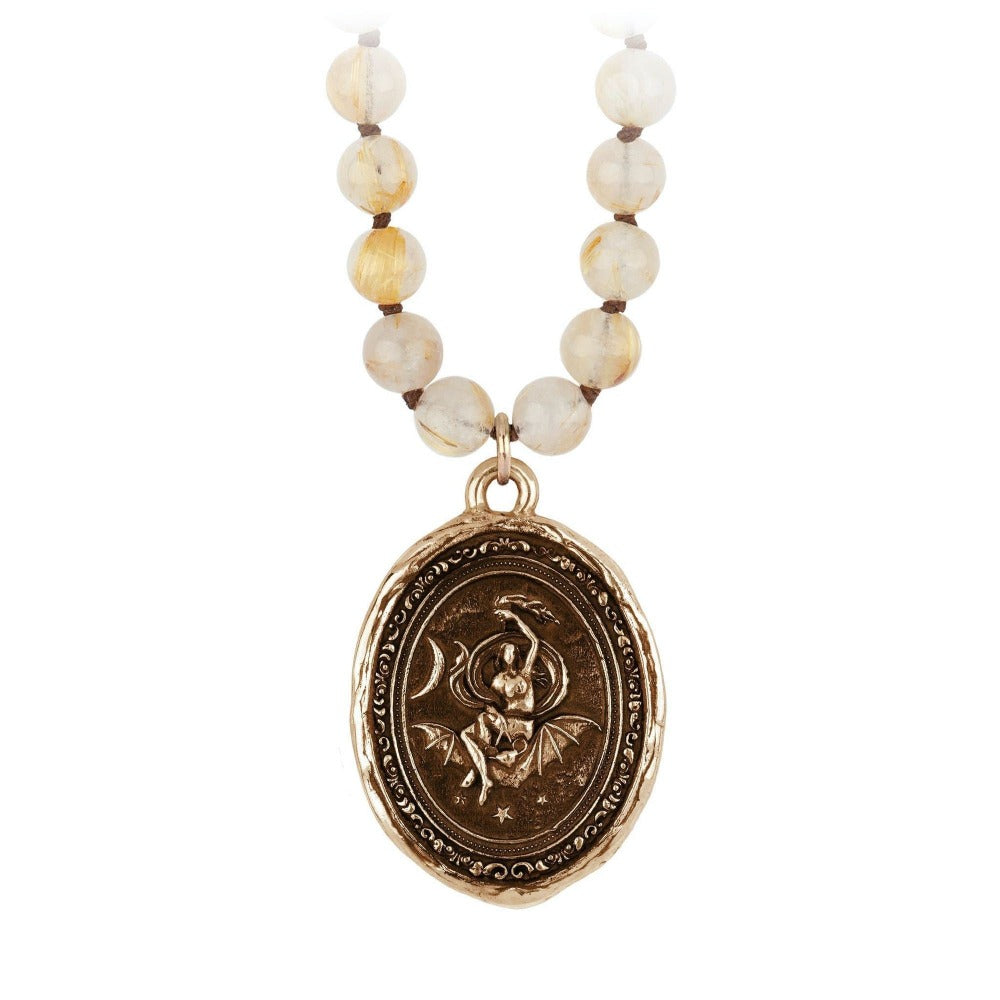 Beaded Sautoir Nyx Goddess Talisman
Please allow up to 3-4 weeks for production and delivery.    
Description: 
As the goddess of night, Nyx moves through the darkness with strength and quiet confidence. She captivates others with her mysterious charm and her keen sense of awareness.

Details: 
Length: 18" or 24"

Metal: Silver or Bronze
Available in Labradorite, Lepidolite, or Rutilated Quartz 
Labradorite encourages self-awareness and discovery.
Lepidolite promotes calm and dispels negativity.
Rutilated Quartz heals emotional wounds and lifts the spirits.
Share