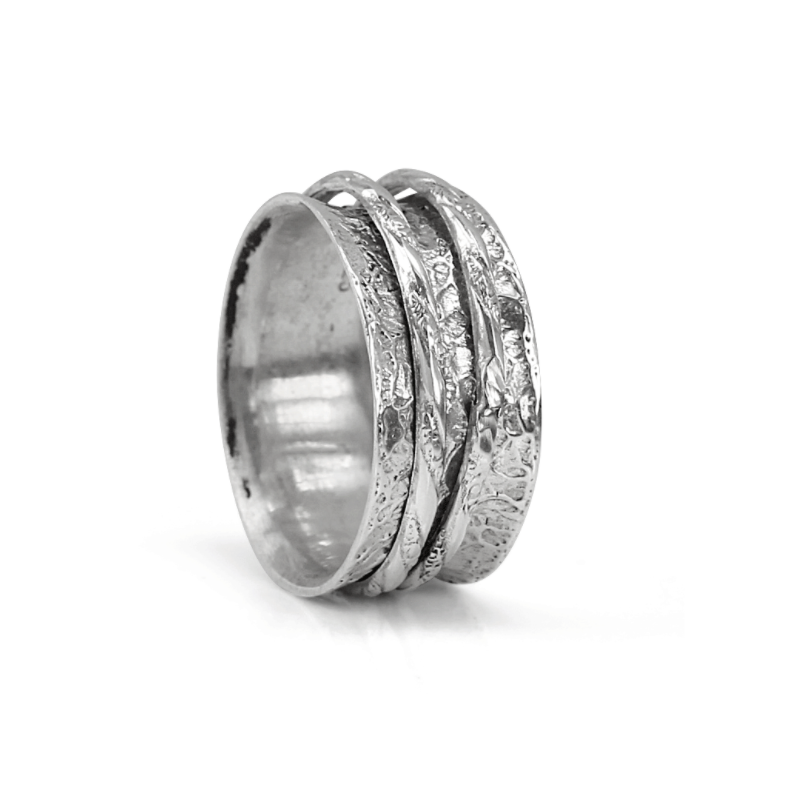 Please allow 3 - 4 weeks for production and delivery.
Product Description:
Sterling silver textured Meditation Ring with two spinning bands.
Meaning:
Often referred to as a deep thinker and a highly intellectual person. Your mind, body and soul are open, you have the ability to experience the inner depths of the universe. Your intuition and authentic viewpoint on the world help guide your thoughts and actions.
Product Details:
Materials: Sterling Silver
Ring Width: 11 mm
Share