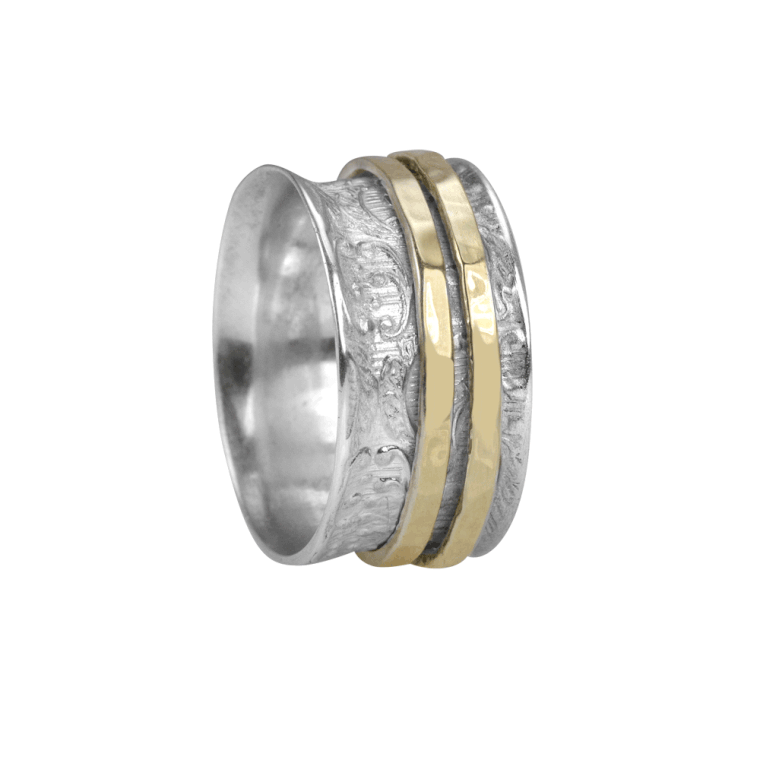 Please allow 3 - 4 weeks for production and delivery.
Product Description:
Sterling silver brushed Meditation Ring with stunning leaf pattern and two yellow gold spinning bands.
Meaning: 
You have an energy and zest for life that others feel when with you. You have the ability to see things from multiple perspectives and you are very open minded and empathetic. You exude life, light and warmth.
Product Details: 
Materials: 925 Sterling Silver & 9 KT Bonded Yellow Gold Spinning Bands
Ring Width: 10mm
Share