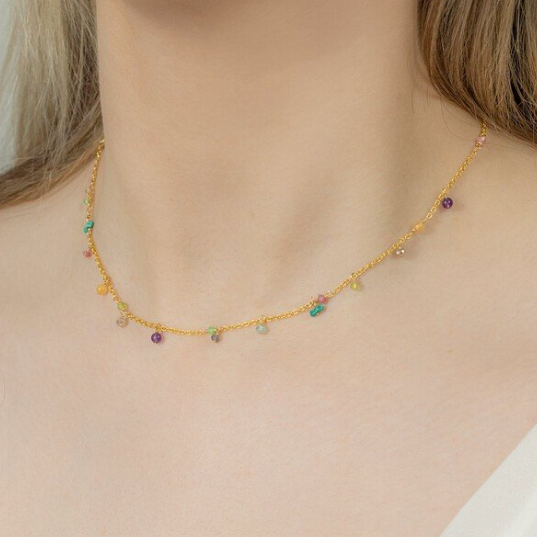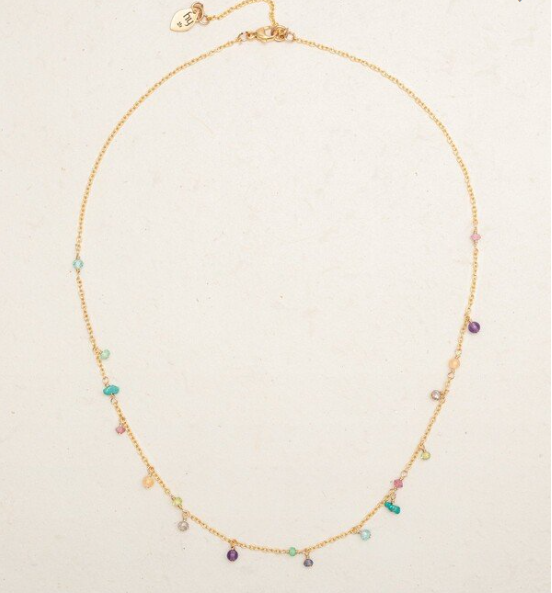 Description:

Our Aura Necklace offers that perfect little pop of zenergy to your day. Whether flying solo or stacked in a layered look, dainty yet dazzling rough-cut gemstones in an elegantly muted rainbow dangle from an airy chain giving you nature-made charm at its finest.
Details:  
• Amethyst, labradorite, apatite, chrysophase, peridot, pink aventurine, pink tourmaline, turquoise, iolite
• Gold overlay chain
• Adjustable: 16-18" long
• These are natural gemstones. Distinctive shapes, sizes and inclusions contribute to the unique look & feel of each piece.
Share