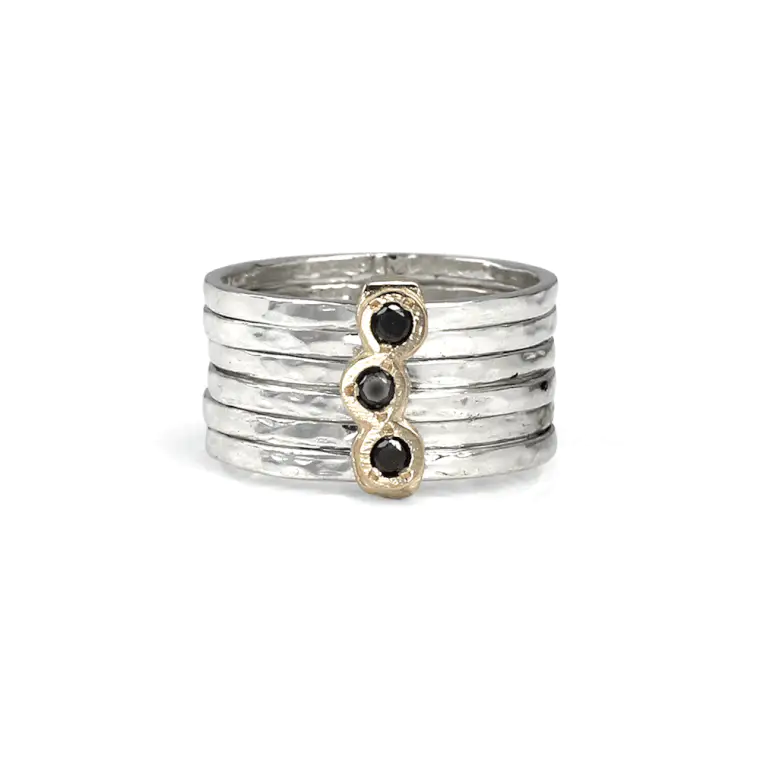 Please allow 2-3 weeks for production and delivery.
Product Description
Beautiful Sterling Silver Meditation Ring featuring a Yellow Gold accent bar with three stunning Black Diamonds and 6 Silver hand hammered spinning bands. Includes complimentary Travel Pouch
Meaning
You are a strong and capable individual. You have an inner strength that helps guide and provide you with balance, clarity and a sense of determination. You self define what is worth your efforts and what is not. You are an extraordinary individual. 
Product Details
Materials: .925 Sterling Silver & 9 KT Bonded Yellow Gold Accent Bar
Stones: Black Diamonds
Ring Width: 9 mm
Share