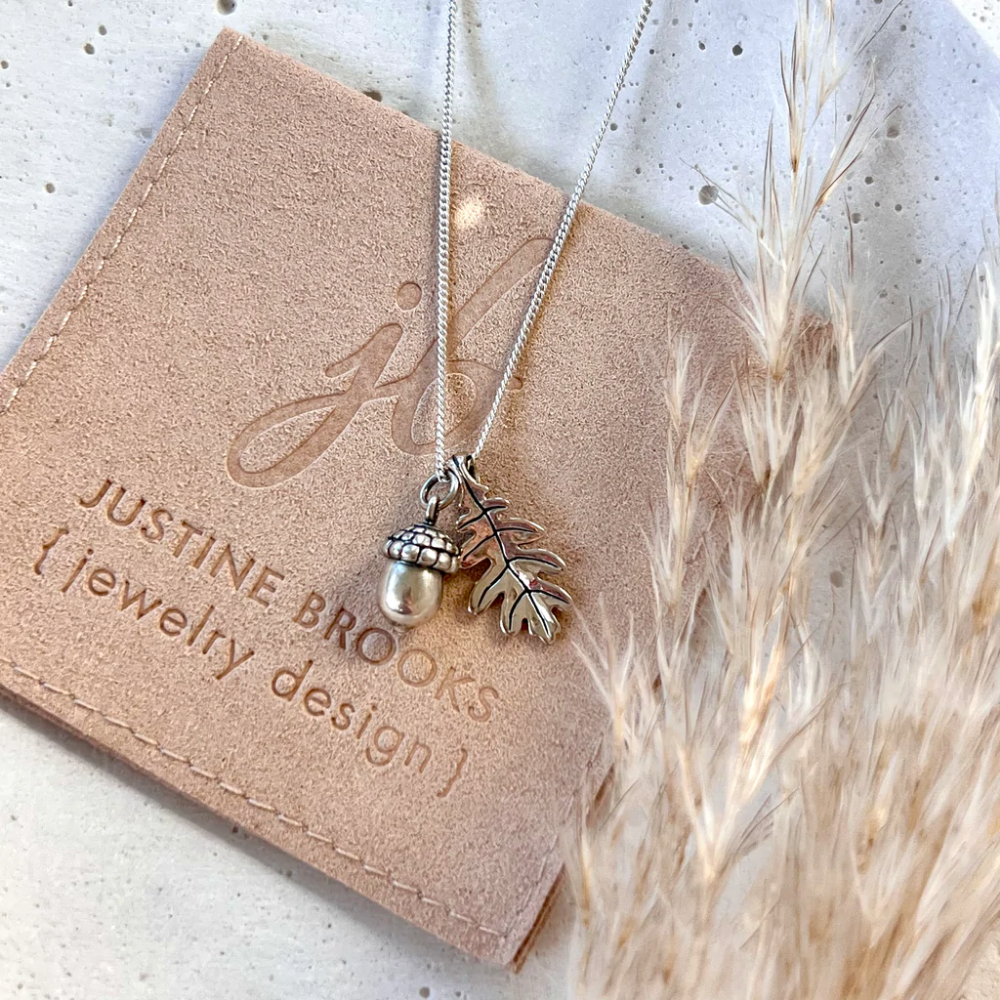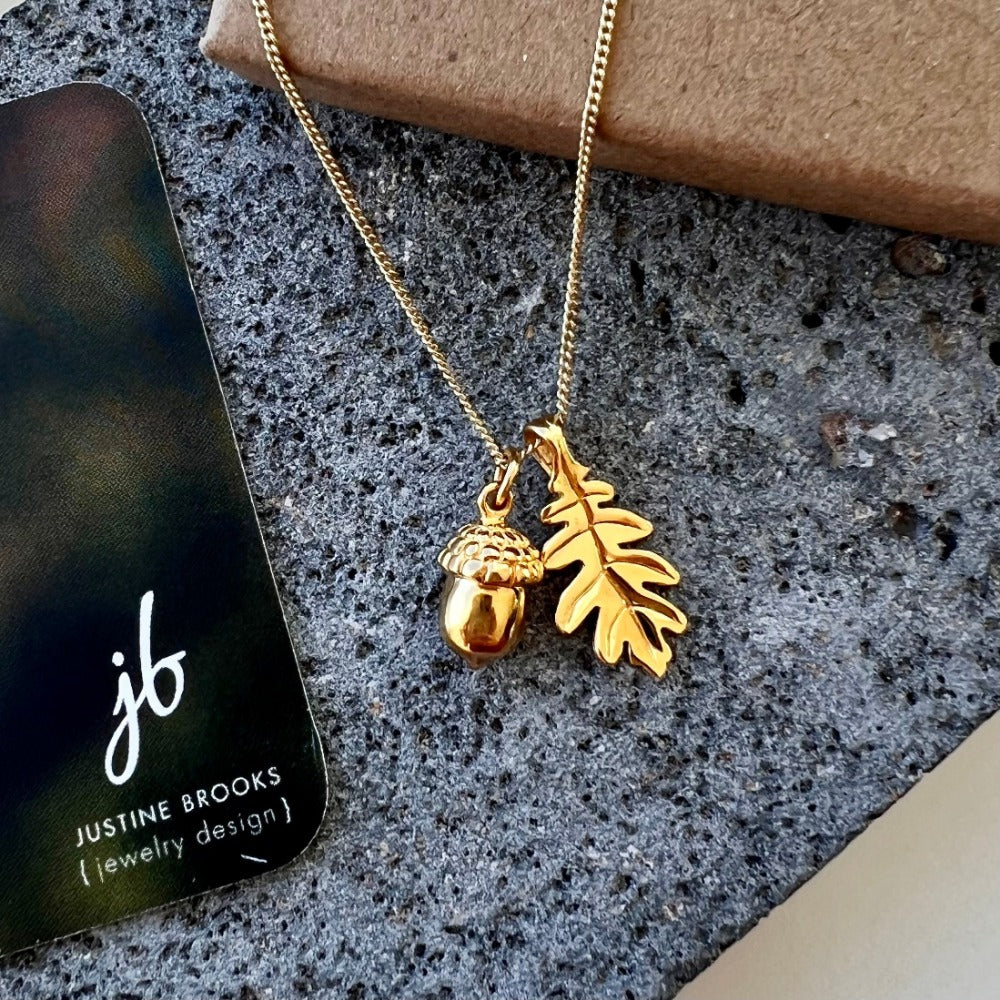 Acorn & Oak Leaf Charm Necklace
Please allow 10-15 days for production and delivery if item is not in stock.
Description: 
The acorn is such an inspiring and meaningful symbol: the seed of the oak tree, acorns are deceptively small and cute for something that will one day grow into a powerful and massive tree.
This sweet little charm necklace is ridiculously cute. The tiny acorn and oak leaf are hand-carved with exquisite detail. 
Details: 
Materials: 
Acorn & Oak Leaf: Yellow Gold or Silver-Plated Bronze
Chain: Yellow Gold Vermeil or Sterling Silver
Chain Length: 16" or 18"
Share