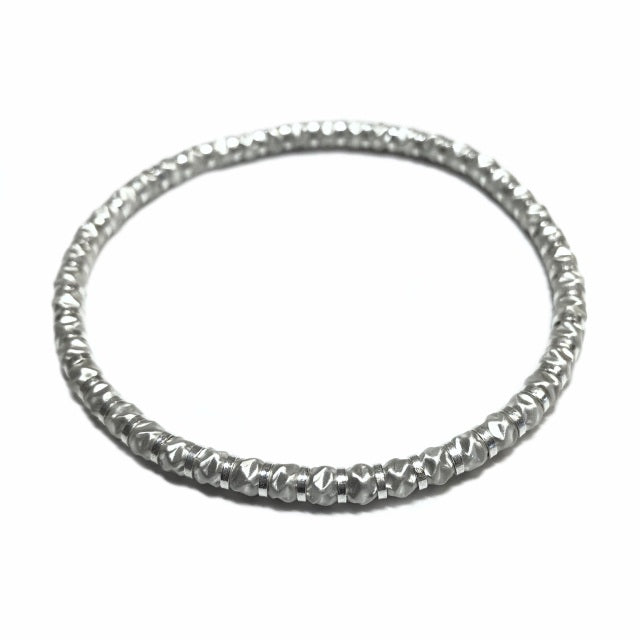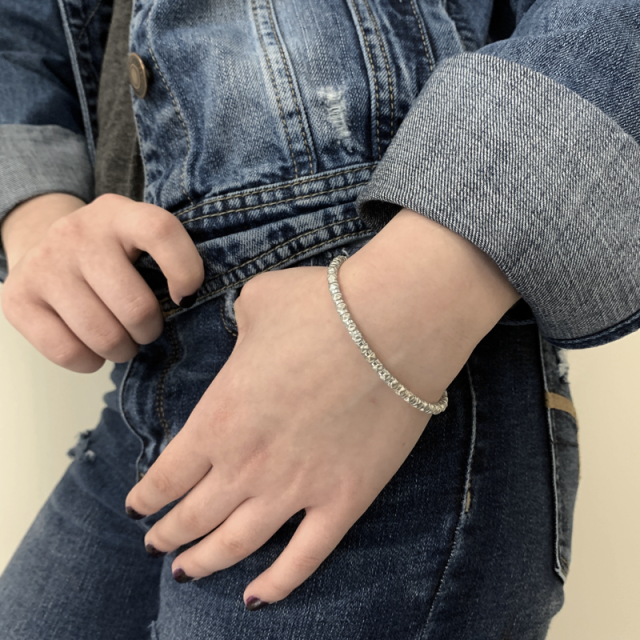 All of Matsu's pieces are hand-made in her Toronto studio. Unless we happen to have this item in stock, this item will be made for you and will be 3-4 weeks for production and delivery.

Description: 

This 4mm bracelet is on 4 strands of flexible cord and therefore requires no clasp. Simply roll them onto your wrist.

This is a great stacking band.

Available in large, medium and small sizes. 



Metal: Sterling silver.
NVR (4mm)
Sm: 51mm
Med: 53mm
Lg: 55 mm
Share