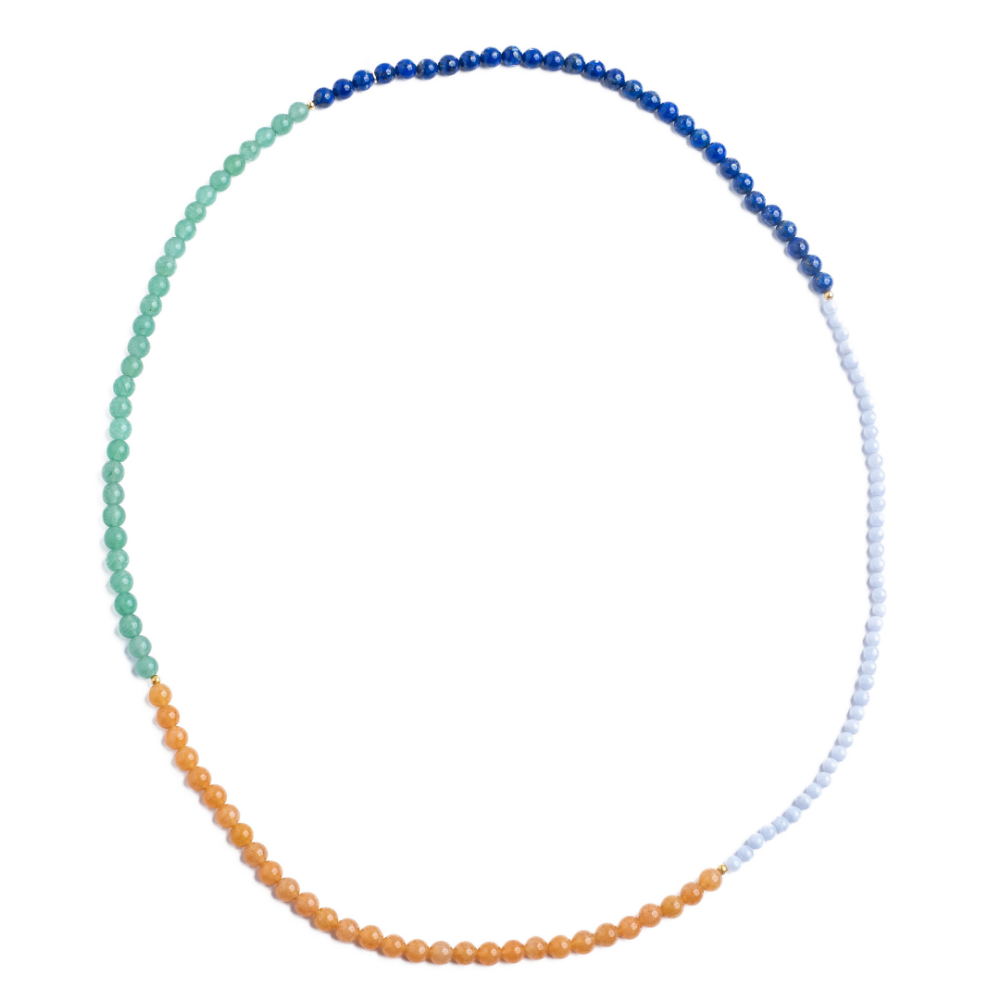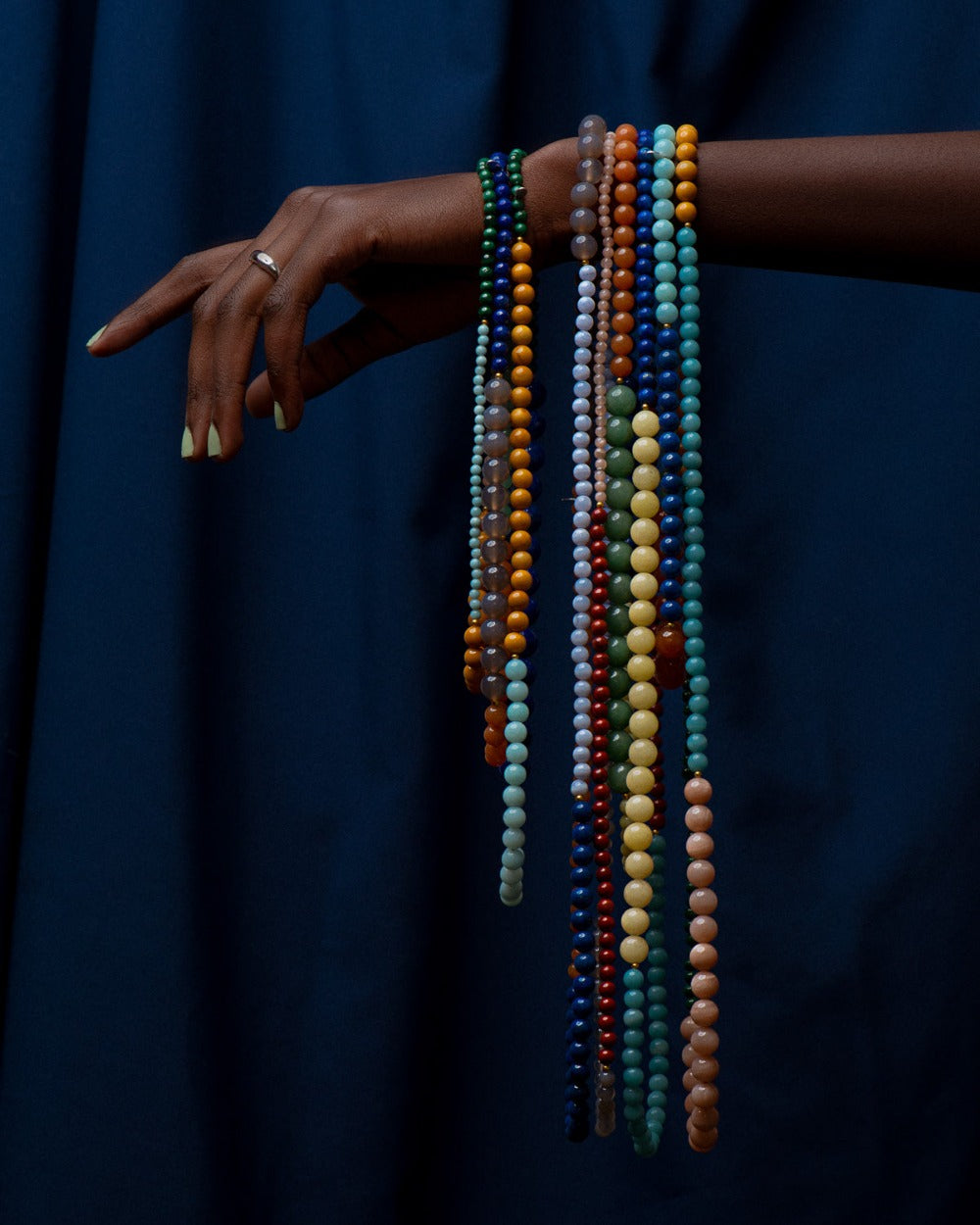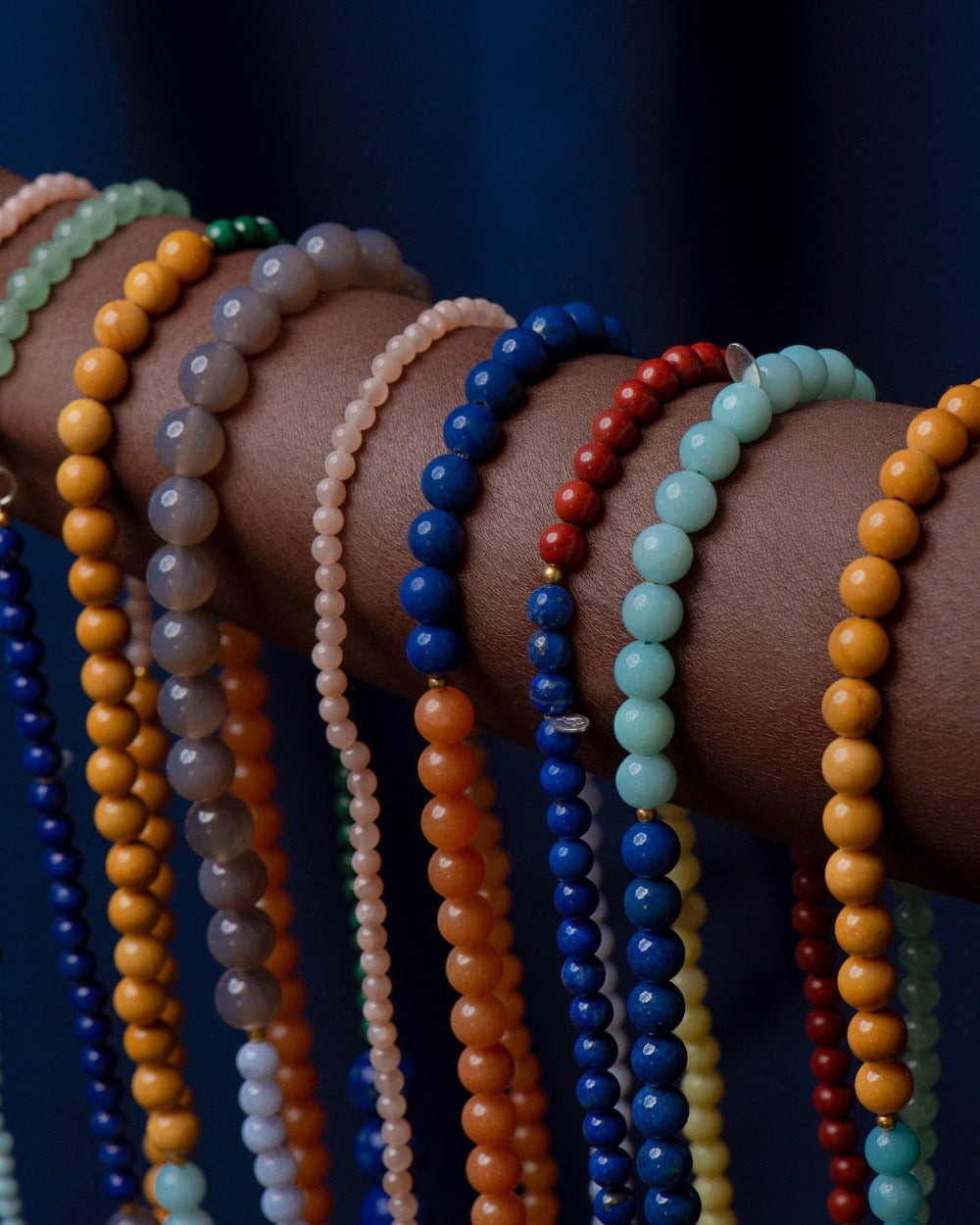 4-Corners Necklace - Lapis, Lace Agate, Red & Green Aventurine
Please allow up to four weeks for production and delivery if we do not have this item in stock. 

Description:
Make a colourful statement with this piece from our new 4 Corners collection.
Details: 
18k Yellow Gold Beads
Green Aventurine Beads
Red Aventurine Beads
Lapis Beads
Lace Agate Beads
Length: 28"
Share