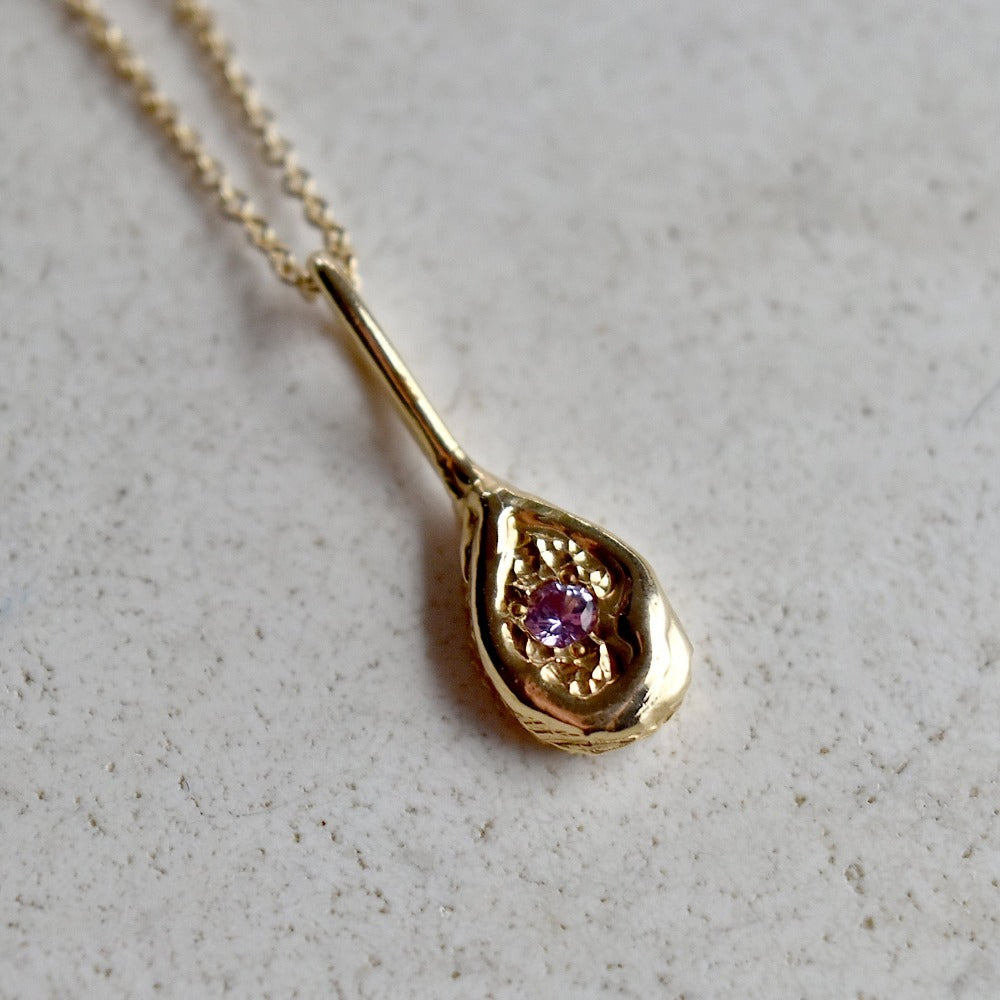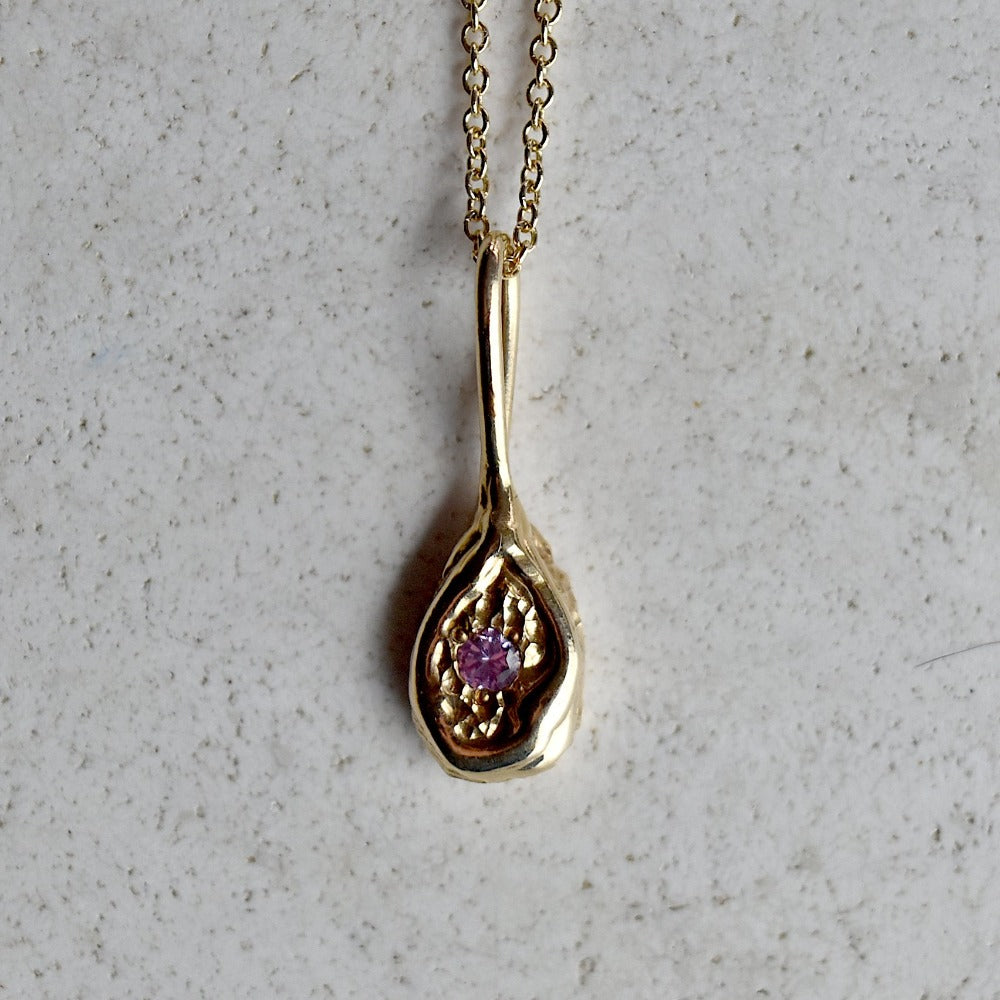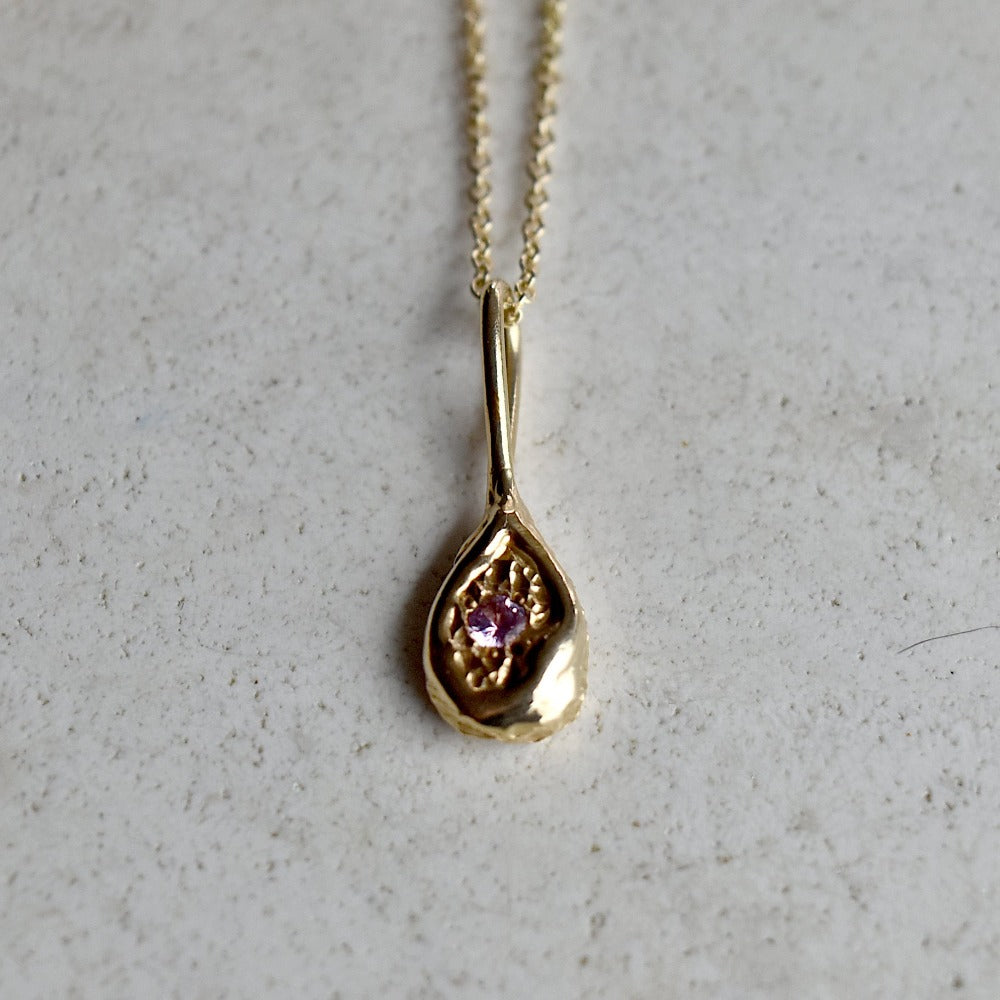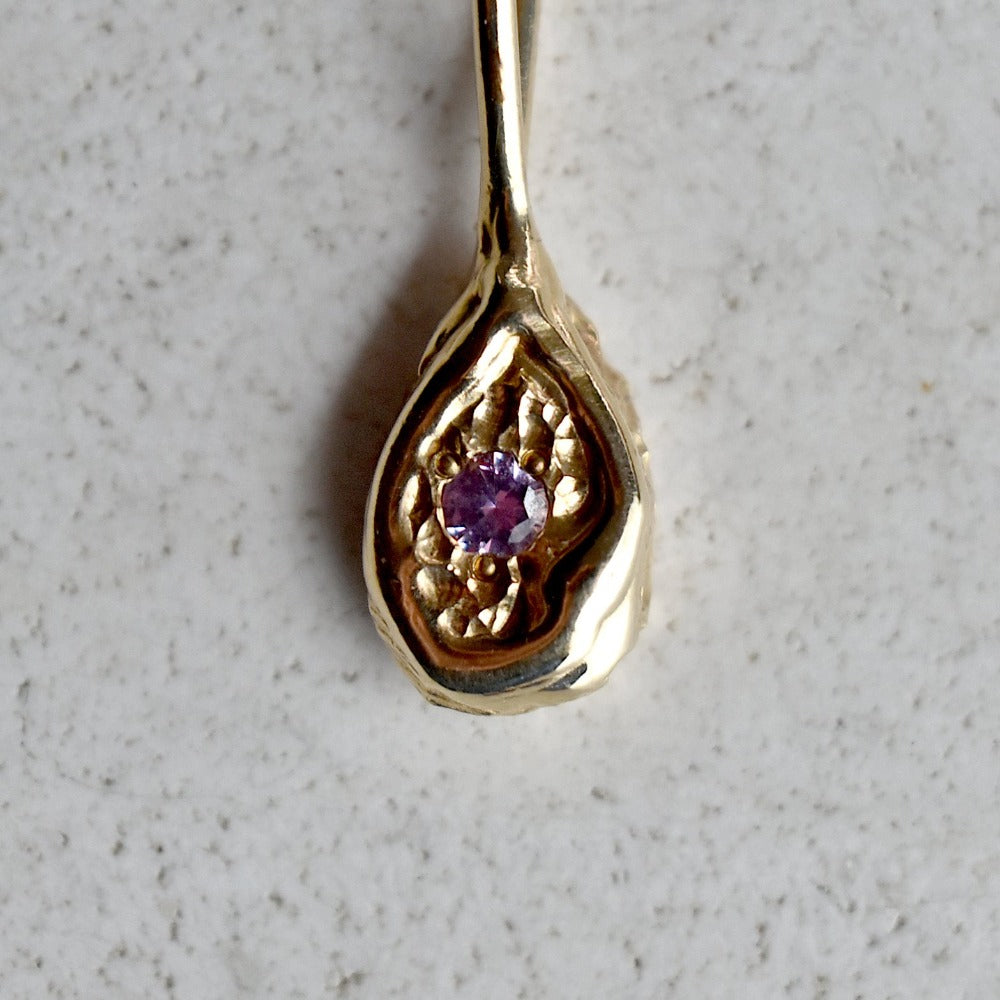 14ky 'Spoon' Nugget Necklace with Lilac Sapphire
Depending on availability in stores, please allow 3-4 weeks for your order. 
Description: 
A spoon-like, teardrop-shaped pendant hung from a delicate solid gold chain and set with a single sparkling lilac sapphire. 

Details: 
Materials: 14k yellow gold, lilac sapphire
Pendant Dimensions: (including bale)
Height: 21mm
Width: 7mm
Thickness: 3.5mm
Gemstone: 2.5mm x 2.5mm
Chain Thickness: 0.8mm
Chain Length: 16" - 18"
Clasp Style: 8mm x 4mm lobster clasp
Share