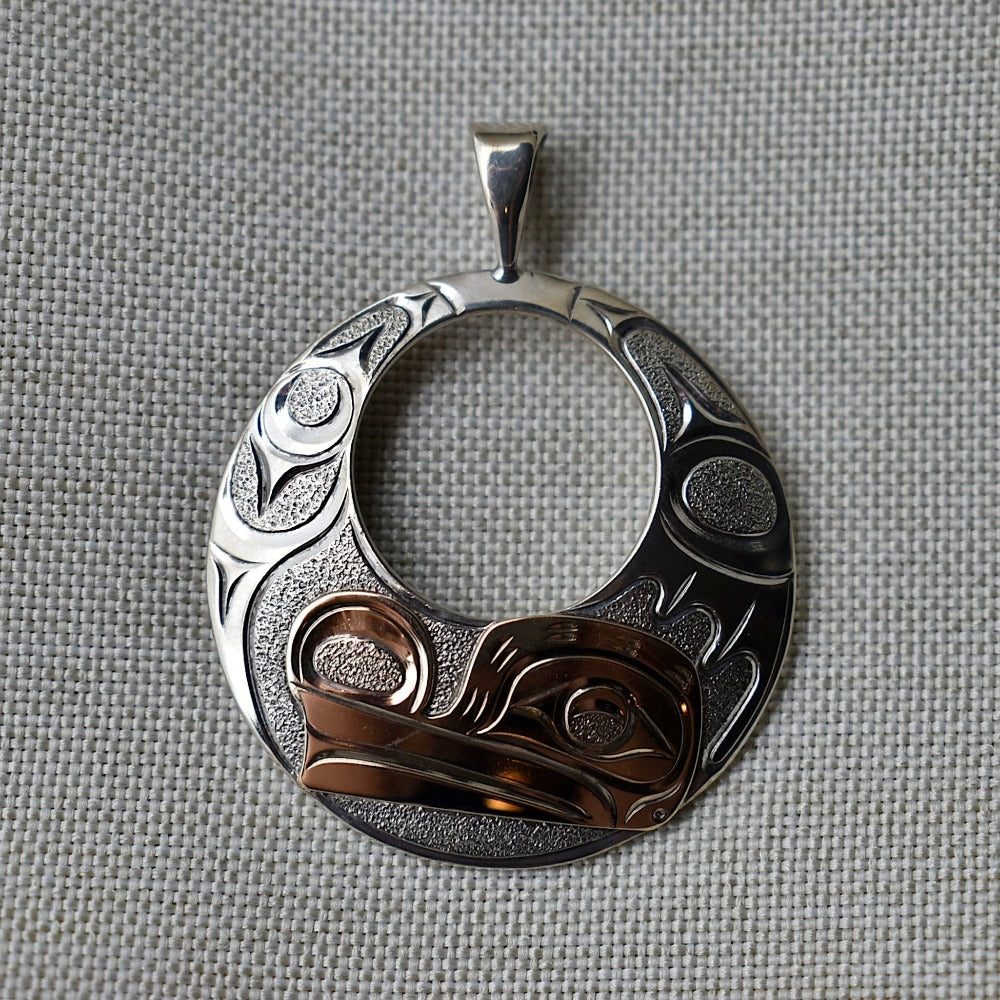 14k Yellow Gold Overlay Keyhole Frog Pendant
Please allow 3 - 6 weeks for production and delivery. As all pieces are individually hand-carved, please allow for slight stylistic variations.
 Description:

The Frog is a symbol of prosperity, wealth, and good luck. In Tsimshian culture, the Frog is known as the communicator between Mother Earth and Mankind. The Haida carved frogs on their house posts to keep them from falling over.
For more information and the animal meanings, look here.
Details:
Artist: Joe Descoteaux
Metal: Sterling Silver, 14K Yellow Gold
Pendant Dimensions: 
Height: 39mm
Width: 31mm
Thickness: 1.5mm
Bale Size: 7mm x 5mm
Share