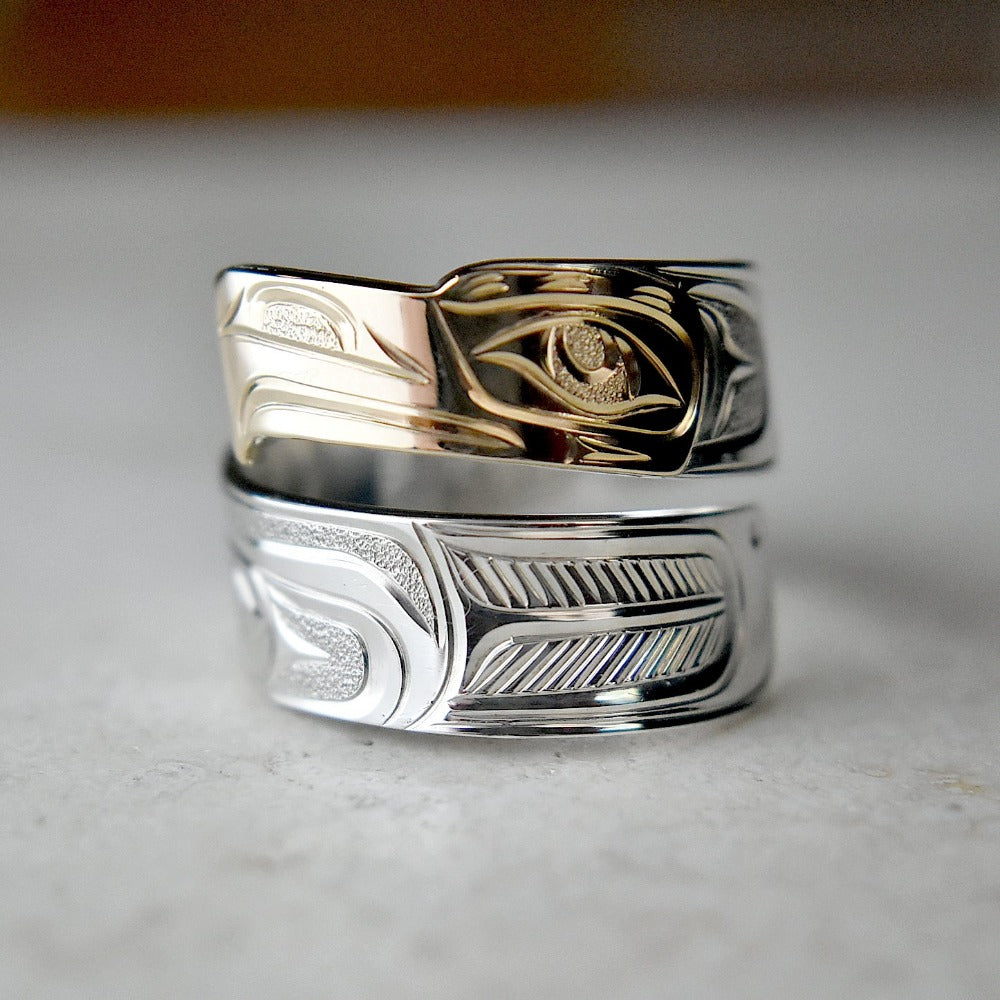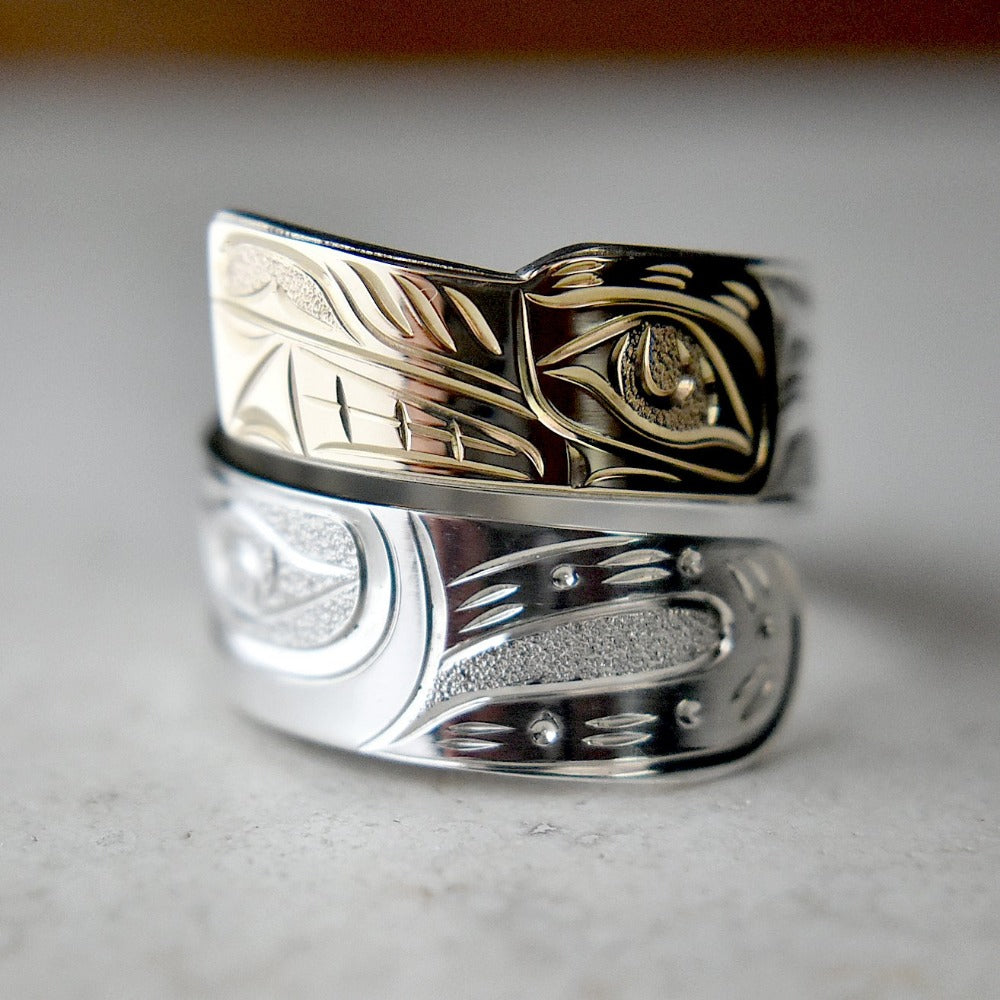 14K Yellow Gold & Silver Spiral Ring
Please allow 3 - 6 weeks for production and delivery. As all pieces are individually hand-carved, please allow for slight stylistic variations. 
Description:
The Thunderbird represents power, protection, and strength. By creating rainstorms he waters the earth, making it possible for vegetation to grow. He is said to be so large that his wingspan is as large as two canoes, and that he could easily carry a killer whale out of the water with his talons. Only the most powerful and successful chiefs and families use the Thunderbird in their crest.
The Wolf is a symbol of great strength. It is considered wise and powerful and is known for its strong family ties. In Kwagiulth culture, the Wolf is the leader of the animal kingdom. It is admired for its tactful hunting skills, and is the land manifestation of the Whale since they mate for life. 
If you require a size not listed here, indicate your size in the notes to seller at checkout. This ring is also available in other totems upon request- if you would like to order this ring with a different totem, please contact us at orders@magpiejewellery.com.
For more information and the animal meanings, look here.
Details:
Artist: Joe Descoteaux
Metal: Sterling Silver and 14k Yellow Gold
Band Width: 8mm
Thickness: 1.5mm
Width at Overlap: 17mm - 17.5mm
Total Length: approx. 10cm
Share