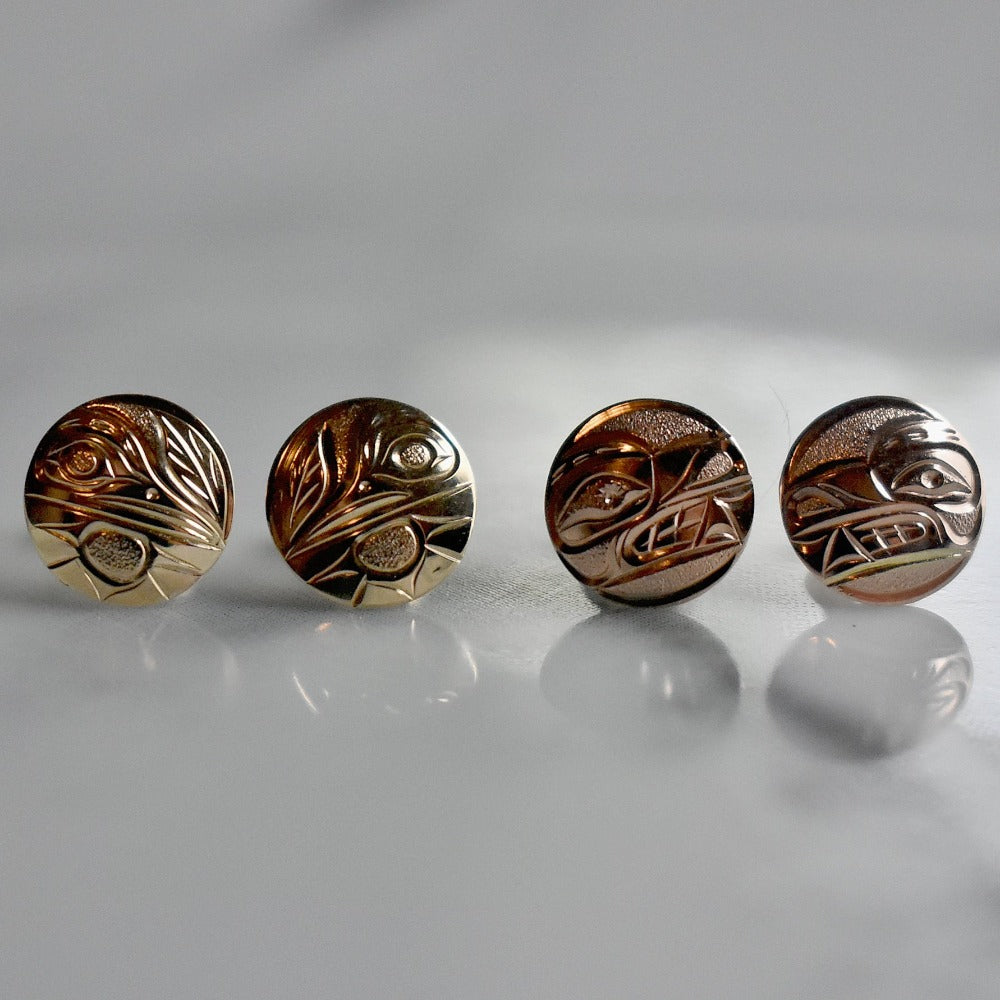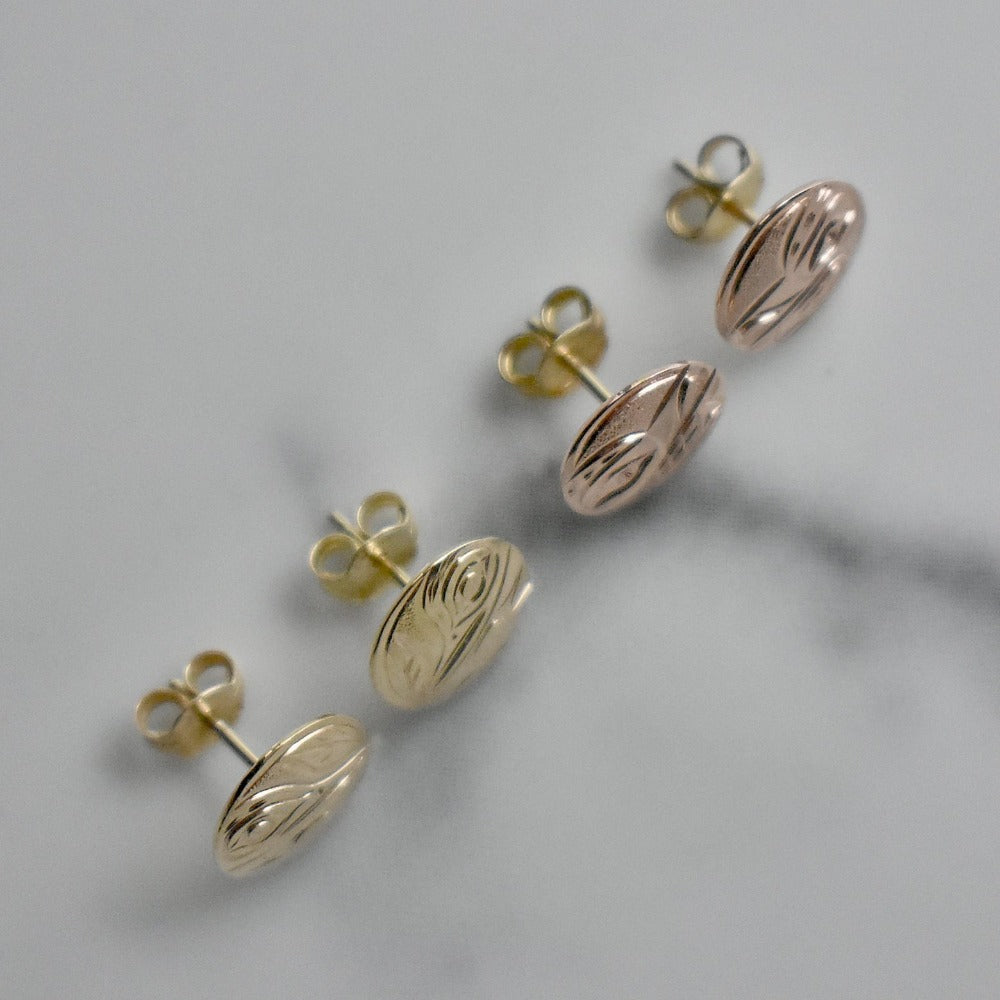 Please allow 2 - 4 weeks for production and delivery. As all pieces are individually hand-carved, please allow for slight stylistic variations. 
Description:
The Hummingbird symbolizes beauty, peace, intelligence, love and joy. The hummingbird sends messages to the people of things to come. Messages can be a spirit message or a message of healing.
The Bear is the protector of the animal kingdom. With great power and humanlike qualities, the Bear is known as the Elder Kinsman and is always treated as a high-ranking guest. The Bear also symbolizes strength, learned humility, motherhood and teaching. 
For more information and the animal meanings, look here.
Details:
Artist: Joe Descoteaux
Metal: 14K Gold - Rose or Yellow
Earring Dimensions: 9mm x 9mm

Drop Thickness: 1mm
Share