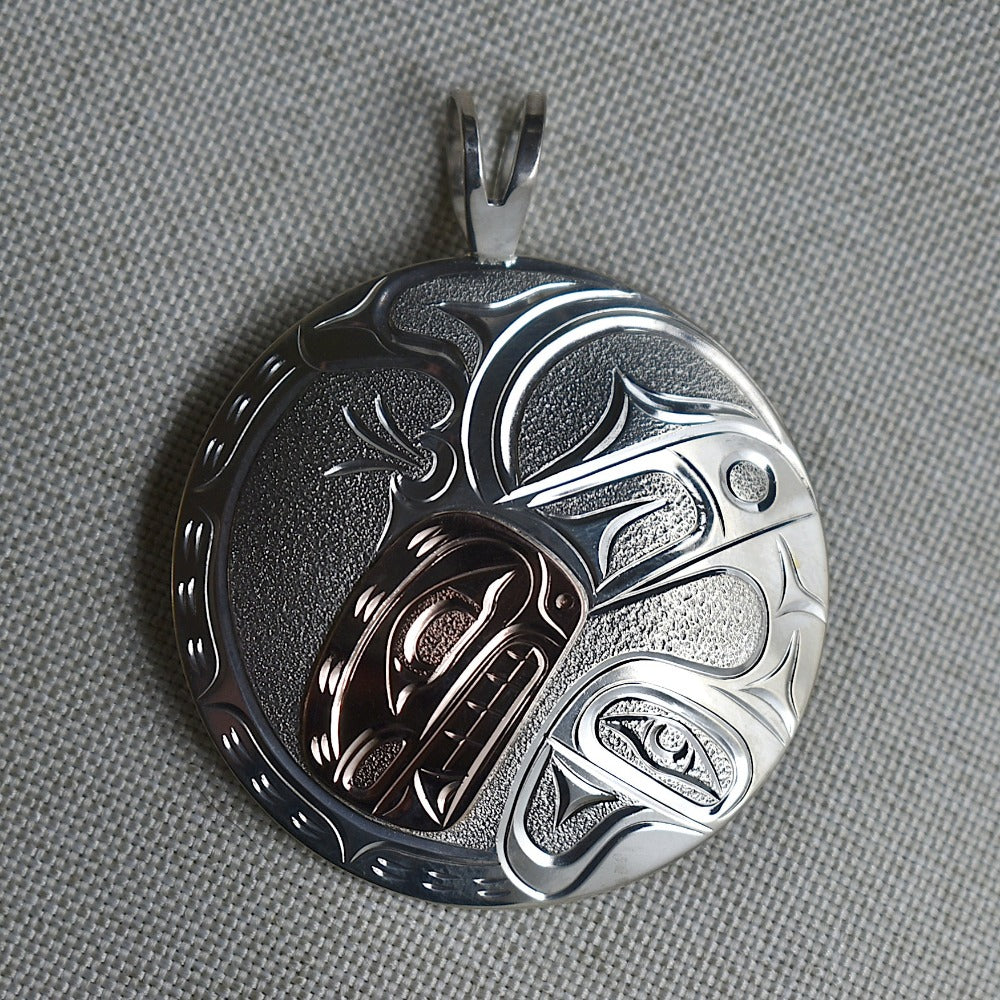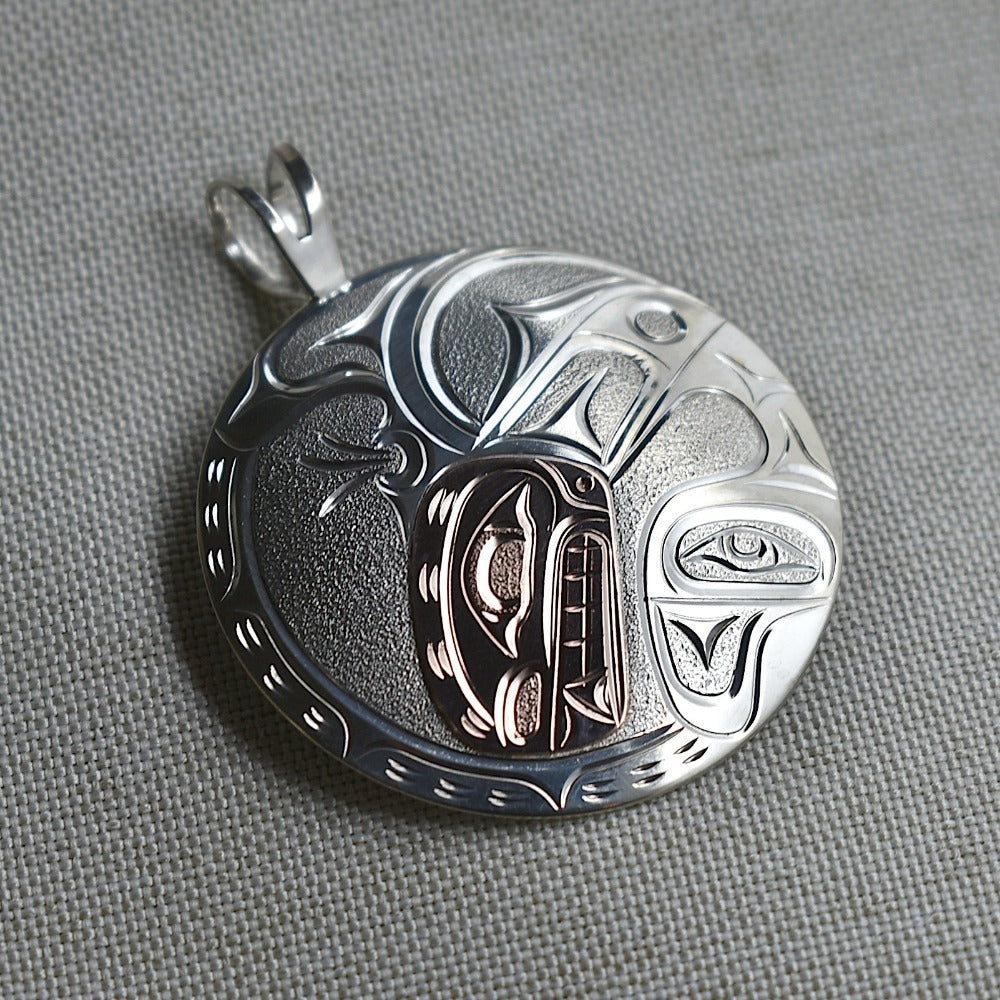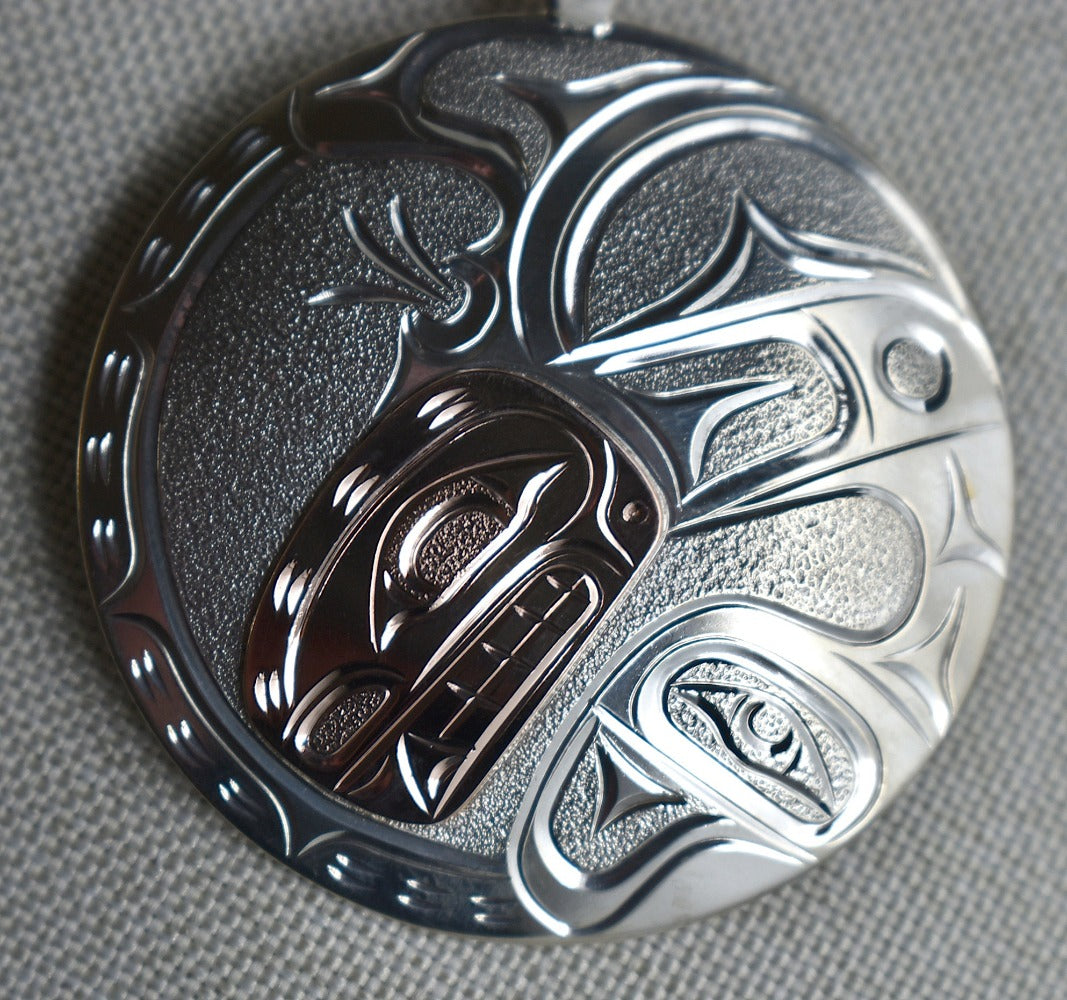 14k Rose Gold Overlay Round Orca Pendant
Please allow 3 - 6 weeks for production and delivery. As all pieces are individually hand-carved, please allow for slight stylistic variations. 
Description:
The Orca is a popular symbol for romance, as they mate for life. Legend says that Orcas can capture a canoe, take it underwater, and transform the occupants into Whales. Thus, a Whale near the shore is a transformed human trying to communicate with his family.
For more information and the animal meanings, look here.
Details:
Artist: Joe Descoteaux
Metal: Sterling Silver, 14K Rose Gold
Pendant Dimensions: 
Height: 38mm
Width: 38mm
Thickness: 1.5mm
Bale Size: 9mm x 8mm
Share