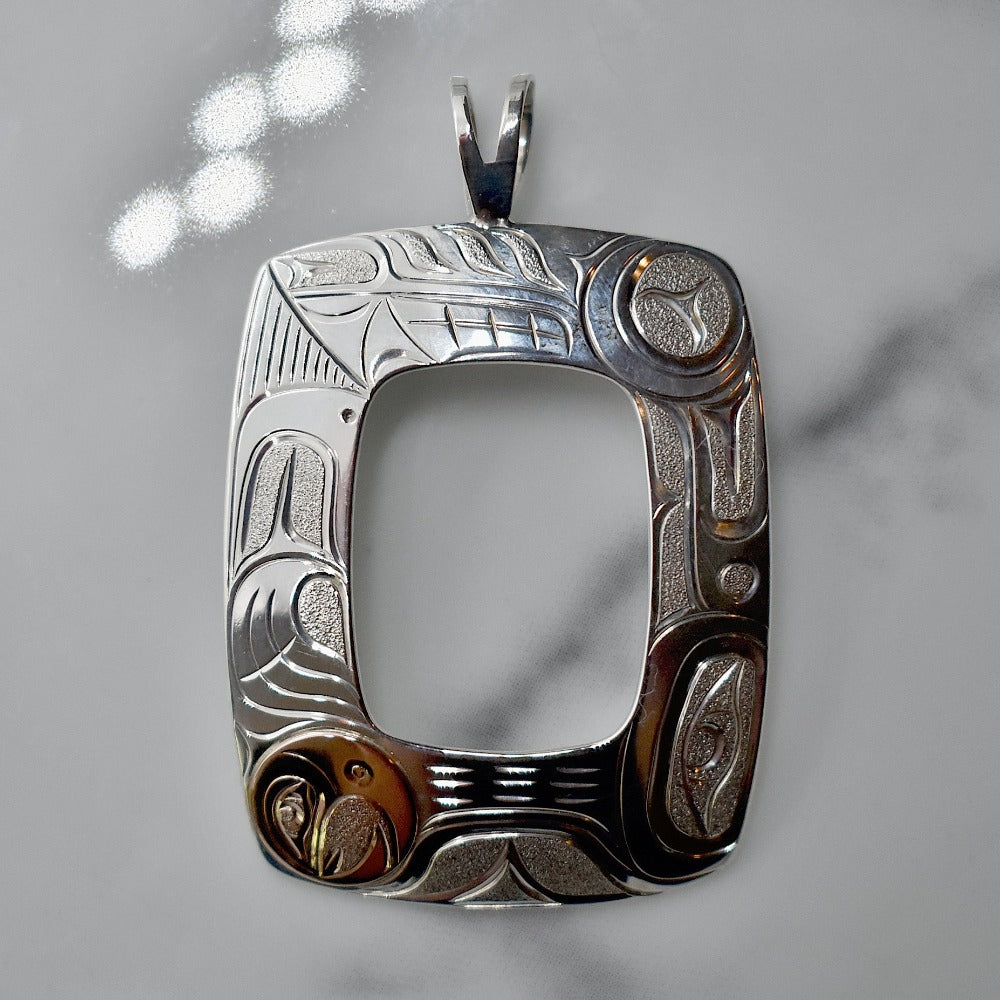 14K Overlay Wolf Keyhole Pendant
Please allow 3 - 6 weeks for production and delivery. As all pieces are individually hand-carved, please allow for slight stylistic variations. 
Description:
The Wolf is a symbol of great strength. It is considered wise and powerful and is known for its strong family ties. In Kwagiulth culture, the Wolf is the leader of the animal kingdom. It is admired for its tactful hunting skills, and is the land manifestation of the Whale since they mate for life. 
For more information and the animal meanings, look here.
Details:
Artist: Joe Descoteaux
Metal: Sterling Silver, 14K Rose Gold
Pendant Dimensions: 
Height: 42mm
Width: 35mm
Thickness: 1.5mm
Bale Size: 10mm x 8mm
Share