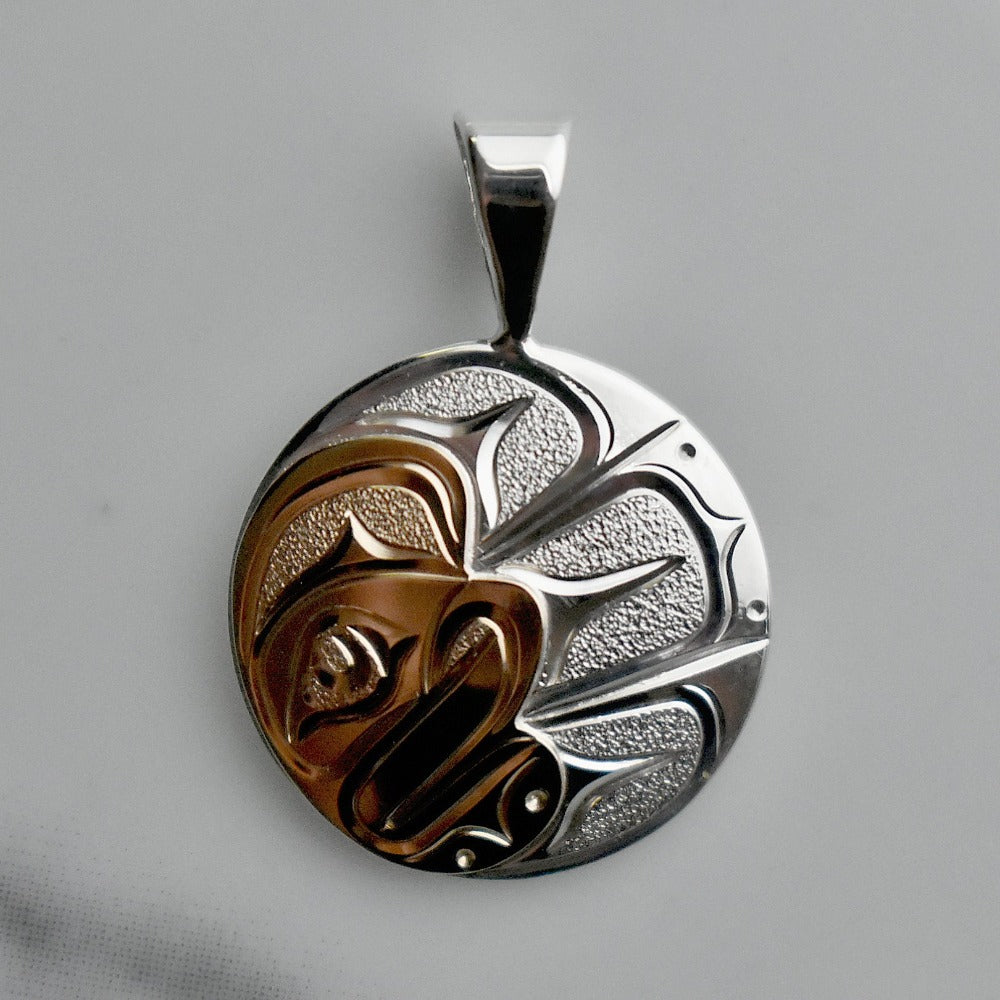 Please allow 3 - 6 weeks for production and delivery. As all pieces are individually hand-carved, please allow for slight stylistic variations. 
Description:
The Sun is the provider of healing energy and peace. Released from a box by the Raven, the Sun Chief inhabits the sky and can only be reached by climbing a chain of arrows. The Sun is often carved on totems and masks and sits atop the tallest totem pole. 
For more information and the animal meanings, look here.
Details:
Artist: Joe Descoteaux
Metal: Sterling Silver, 14K Yellow Gold
Pendant Dimensions: 
Height: 19mm
Width: 19mm
Thickness: 1.5mm
Bale Size: 7mm x 5mm
Share