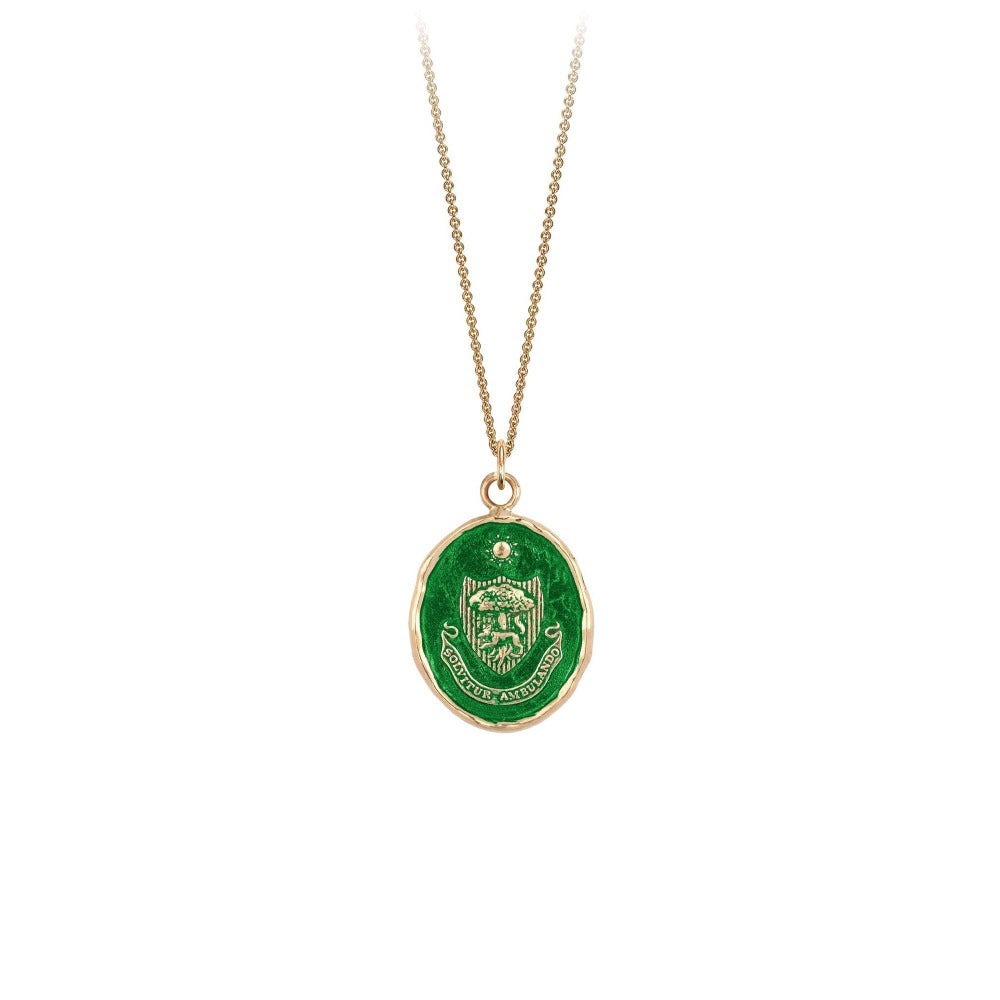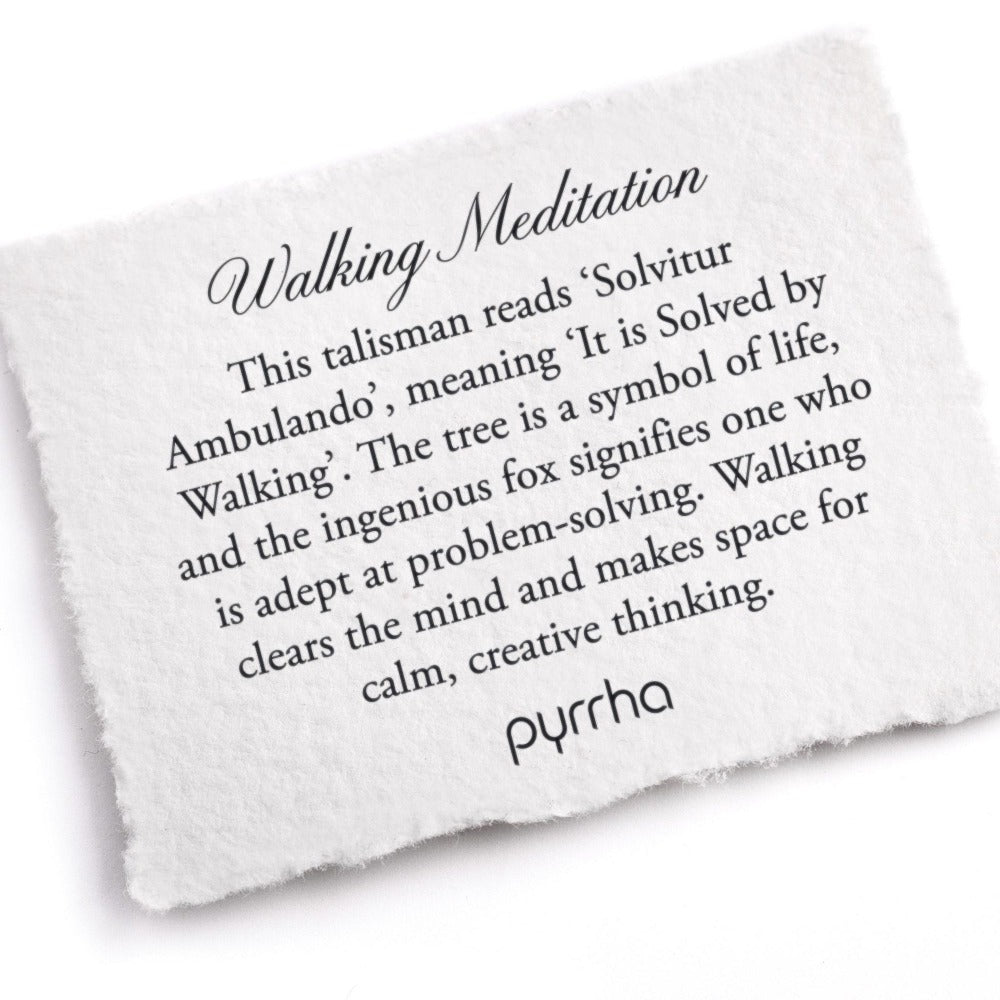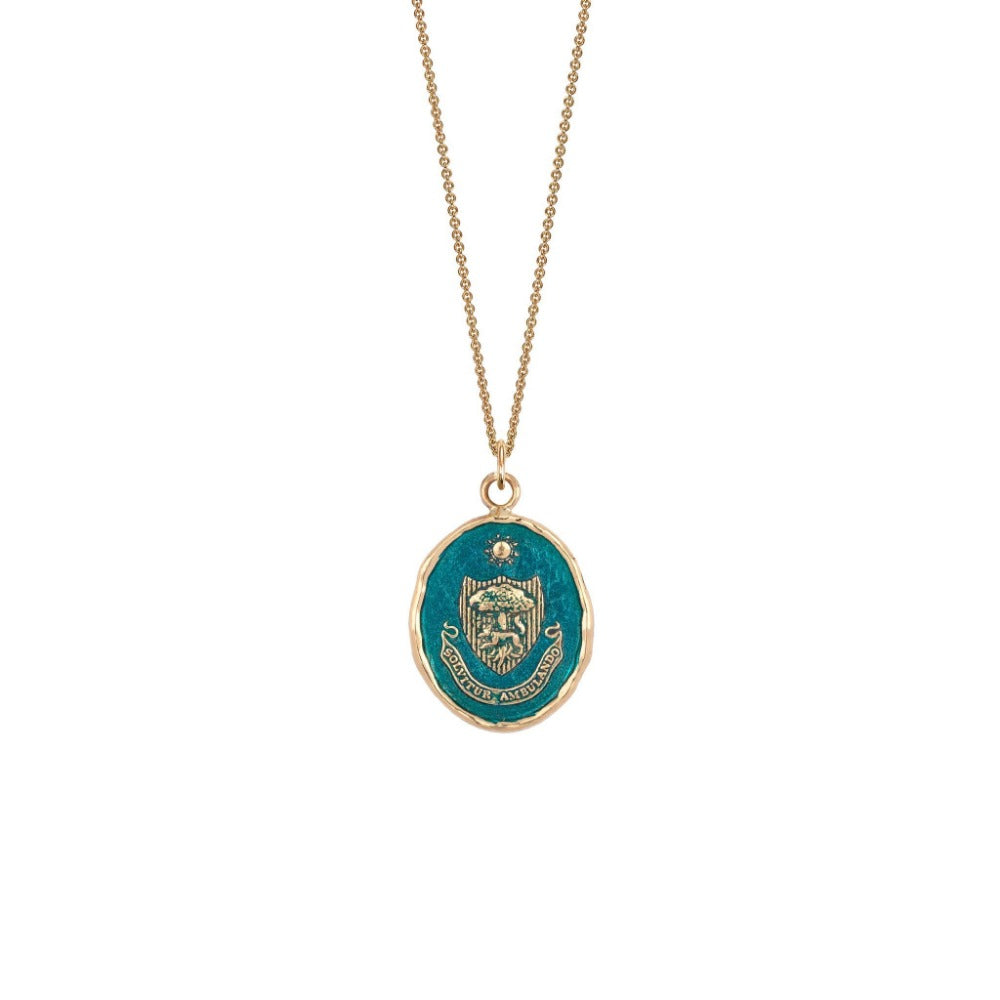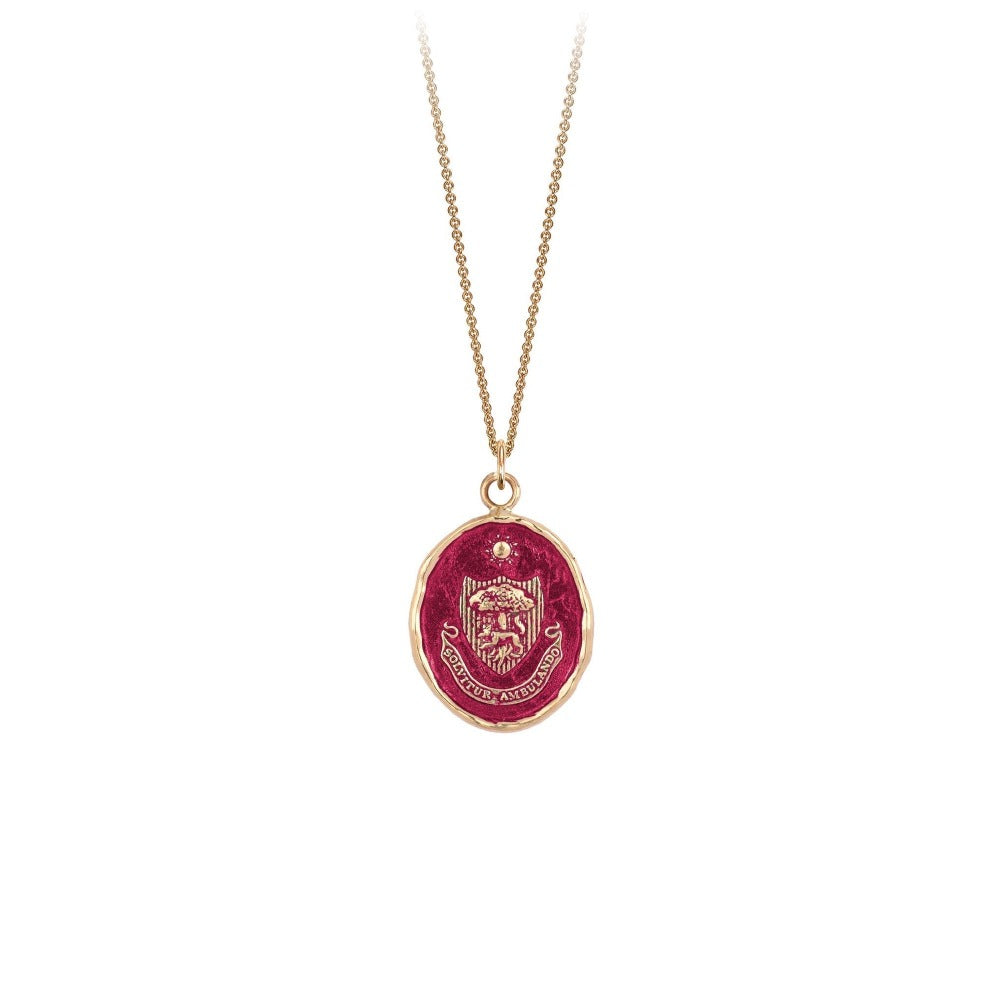 14k Gold Walking Meditation Talisman - True Colours
Please allow up to 3-4 weeks for production and delivery.    
Description: 
This talisman reads 'Solvitur Ambulando', meaning 'It is Solved by Walking'. The tree is a symbol of life, and the ingenious fox signifies one who is adept at problem-solving. Walking clears the mind and makes space for calm, creative thinking.

The pieces in our True Colors 14k Gold Collection are enhanced with a durable, hypoallergenic, and colorful ceramic layer for a gem-like translucence. Choose between Mediterranean Blue, Emerald Green, or Deep Raspberry.
Details: 
Lovingly handcrafted in Vancouver, Canada
Sustainably cast in 100% recycled solid 14k gold
14k gold chain and lobster clasp with 14k Pyrrha branded quality tag
Letterpress printed meaning card (handmade from recycled materials)
Talisman measures approx. 17mm 15mm.
Share