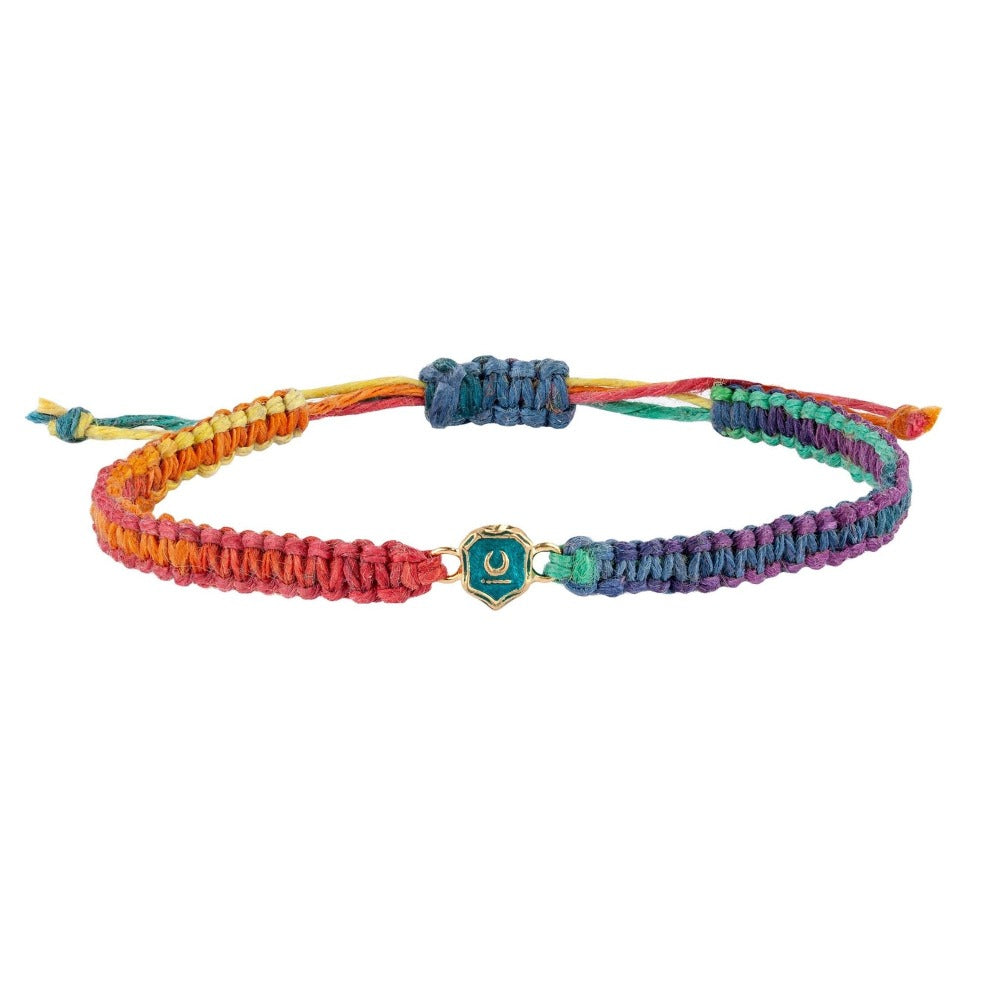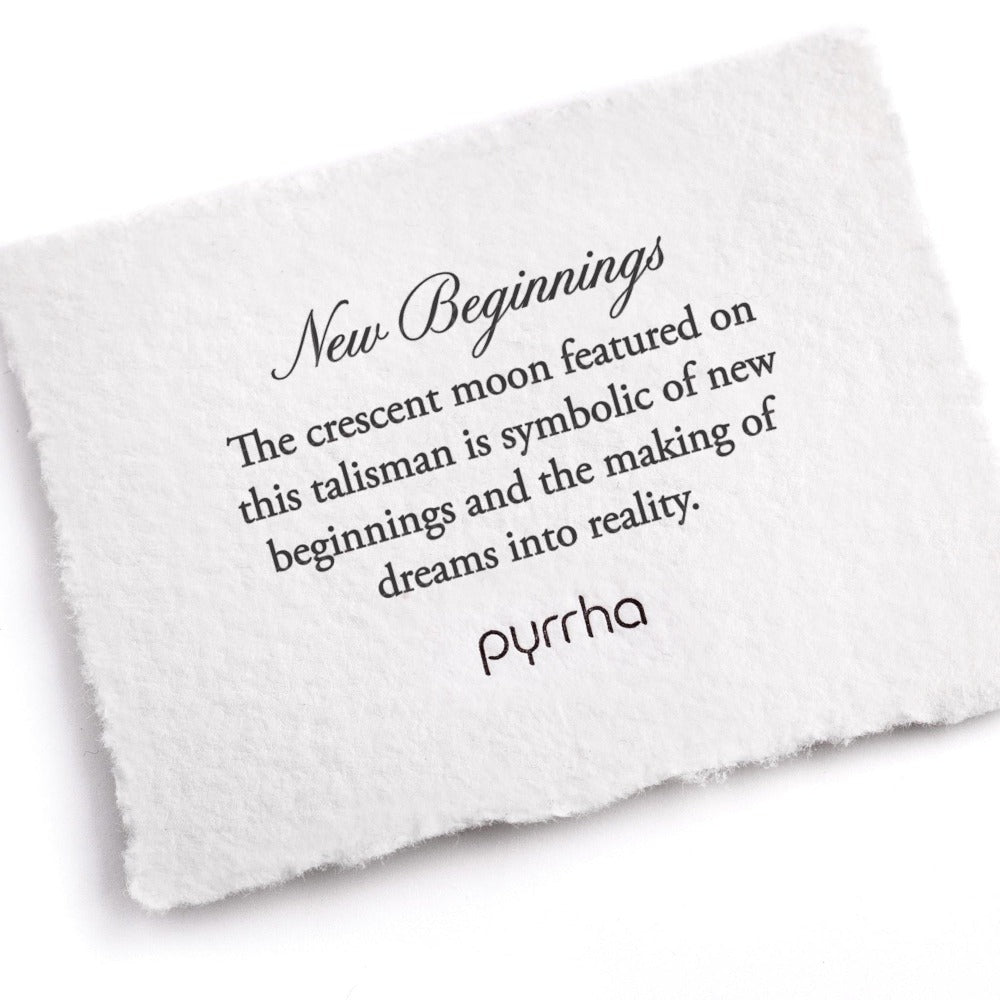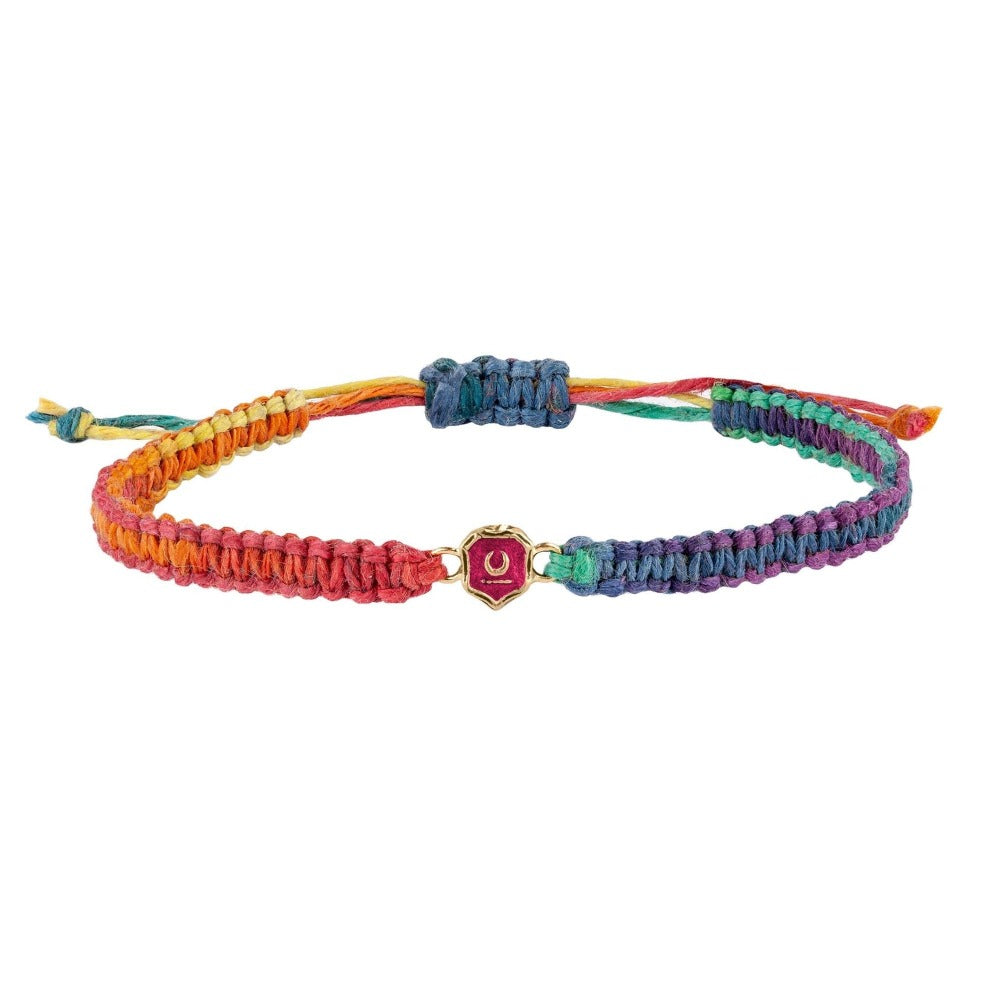 14k Gold New Beginnings Rainbow Braided Bracelet - True Colours
Please allow up to 3-4 weeks for production and delivery.
Description: 
The crescent moon featured on this talisman is symbolic of new beginnings and the making of dreams into reality.

This hand-braided natural hemp talisman bracelet is adjustable to fit any wrist. Handcrafted from AZO-free, acid-free, and lead-free dyed hemp cord, it's an eco-friendly alternative to cotton.

Please note that our hemp is naturally dyed and the colors may fade over time if worn while swimming or bathing.

The pieces in our True Colors 14k Gold Collection are enhanced with a durable, hypoallergenic, and colorful ceramic layer for a gem-like translucence. Choose between Mediterranean Blue, Emerald Green, or Deep Raspberry.
*Due to variations in the dye pattern of our hemp cord, placement of colors within the bracelet are random and will vary from picture shown.
Details: 
14k gold talisman on hand-braided natural hemp.
Talisman measures approx. 8mm x 6mm.

Share