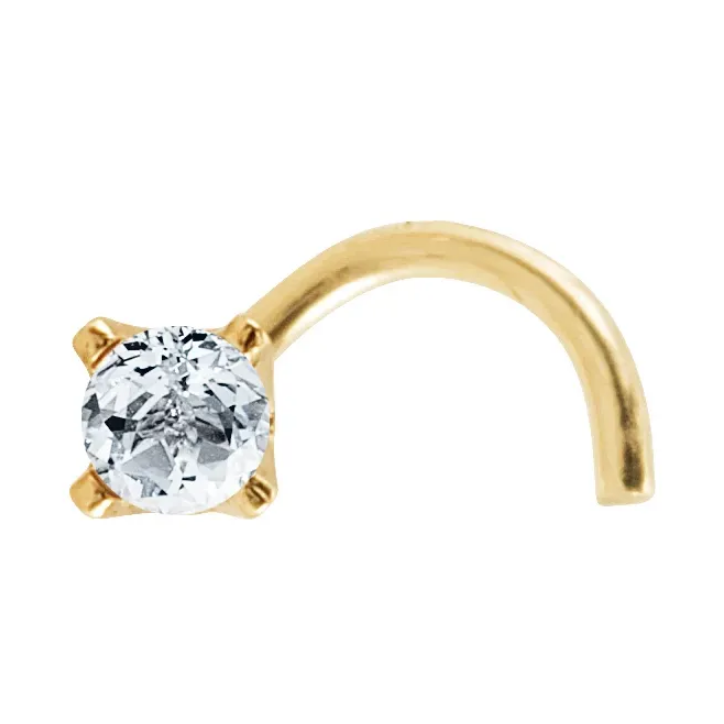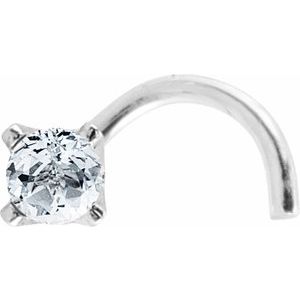 14k Gold Curved Nose Stud with .015ct Diamond
This item is *Final Sale* and regular company policies of return and exchange do not apply.

Please allow 1-3 weeks for production and delivery if not in stock.
Materials: 14k gold and 0.015 CT Natural Diamond.
Thickness: .6 mm.
Approx. Length: 10.52 mm.
Approx. Width: 5.2 mm.
Share